.
京西稻:從"皇帝特供"到都市體驗 稻花再香話豐年
Bumper harvest retells legend of west Beijing rice
中國自古以農業立國,尤其是稻作文明悠久璀璨。在中國南方的河姆渡遺址中曾出土已經碳化的稻殼,從中甚至還能夠看到稻米,經過分析,確認這是7000年前人工栽培的稻米。
Since ancient times, China's state strength has been mainly built on agriculture, with a time-honored rice cultivation in particular. Analysis of carbonized rice husks found at the early Neolithic Age Hemudu site in southern China has confirmed that these rice were cultivated 7,000 years ago.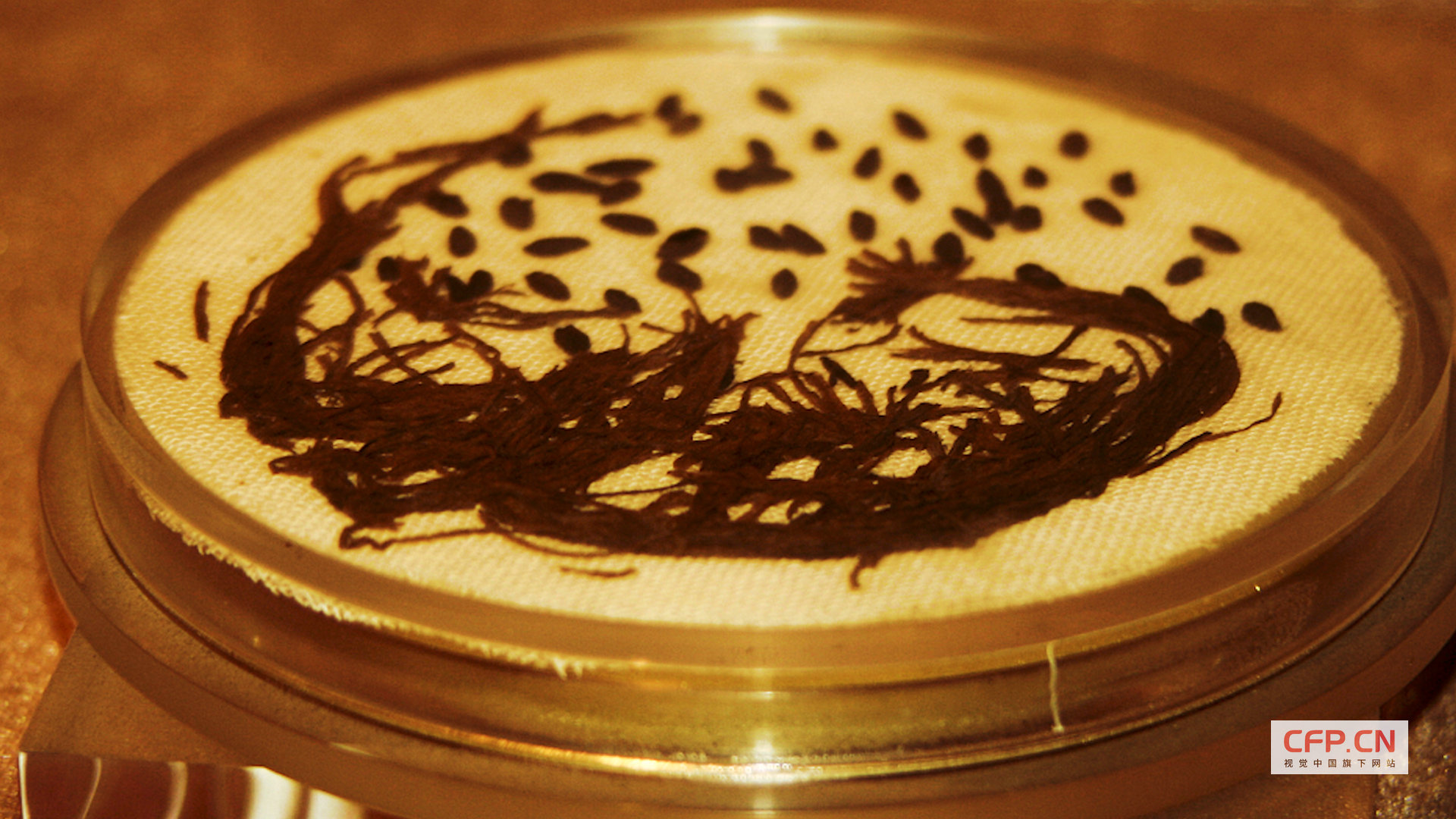 到了漢唐時期,由於水利工程的興修,北方水稻種植有了大發展。而京西地區的水稻種植到了遼、金時期,已是"粳稻之利,幾如江南"。
In the Han Dynasty (206 BC– 220) and Tang Dynasty (618–906), the construction of water conservancy projects gave a boost to rice cultivation in the country's north. By the Liao Dynasty (907–1125) and Jin Dynasty (1115–1234), rice planting in the west of Beijing was as popular and developed as that in the regions south of the Yangtze River.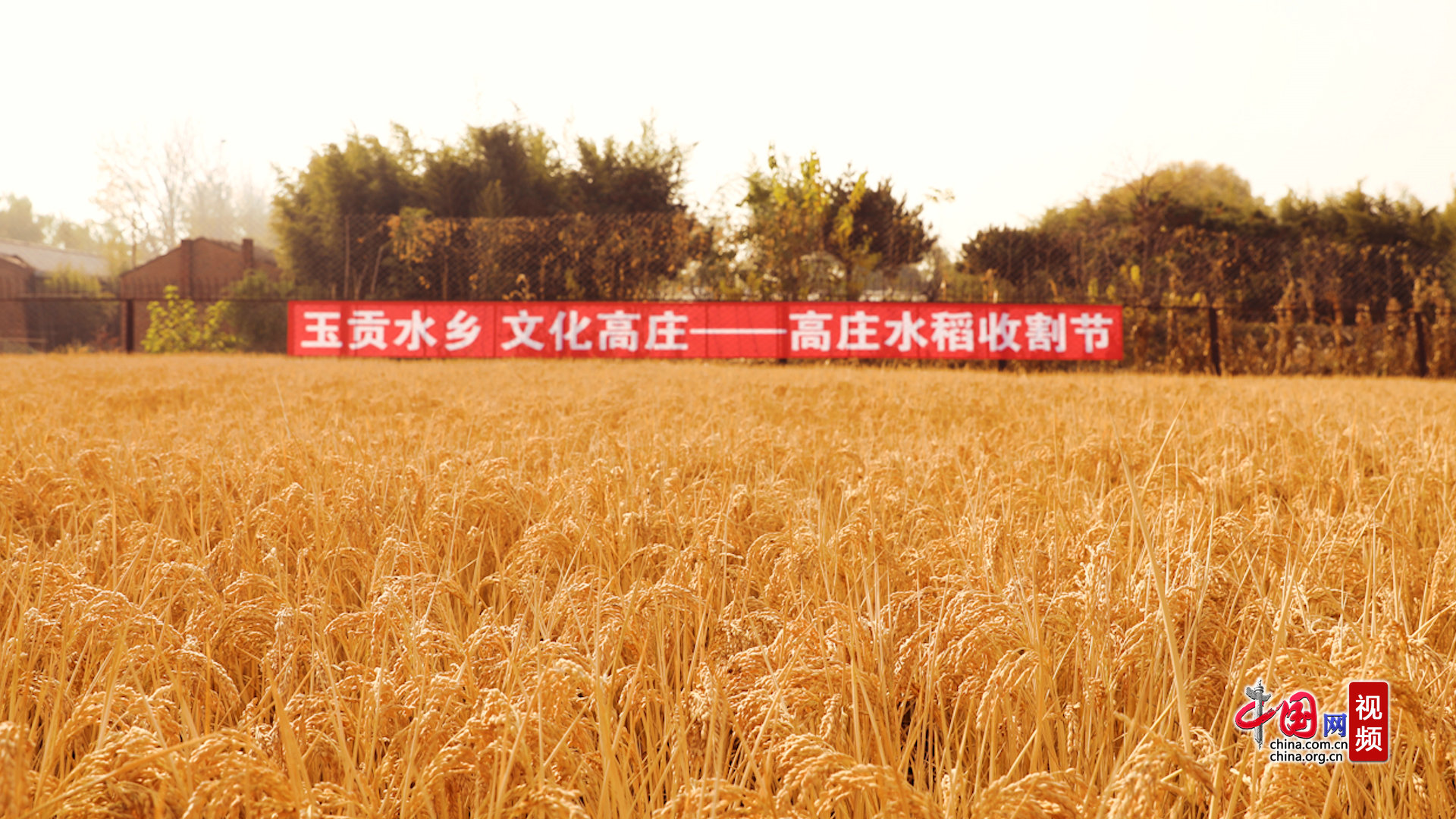 清朝時的京西稻,米質優良、耐蒸煮,"七蒸七曬,色澤如初",被康熙帝欽定為"貢米"。當時,京西稻種植在由皇帝開闢的"官田"之中,以玉泉山山泉水灌溉,康熙不只"點讚"京西稻,還親自進行培育、改良,因此,京西稻不只是"貢米",更是真正的"禦米"。
During the Qing Dynasty (1644 – 1912), west Beijing rice was designated as an exclusive supply for the royal family by Emperor Kangxi for its excellent quality and resilience. Its luster remains even after several rounds of steaming and drying. At that time, west Beijing rice was planted in the official land developed by the emperor and irrigated by Yuquanshan Mountain's spring water. Kangxi not only spoke highly of the rice, but also cultivated and improved it himself. Therefore, west Beijing rice is not only a luxurious stable food, but also a literally imperial rice variety.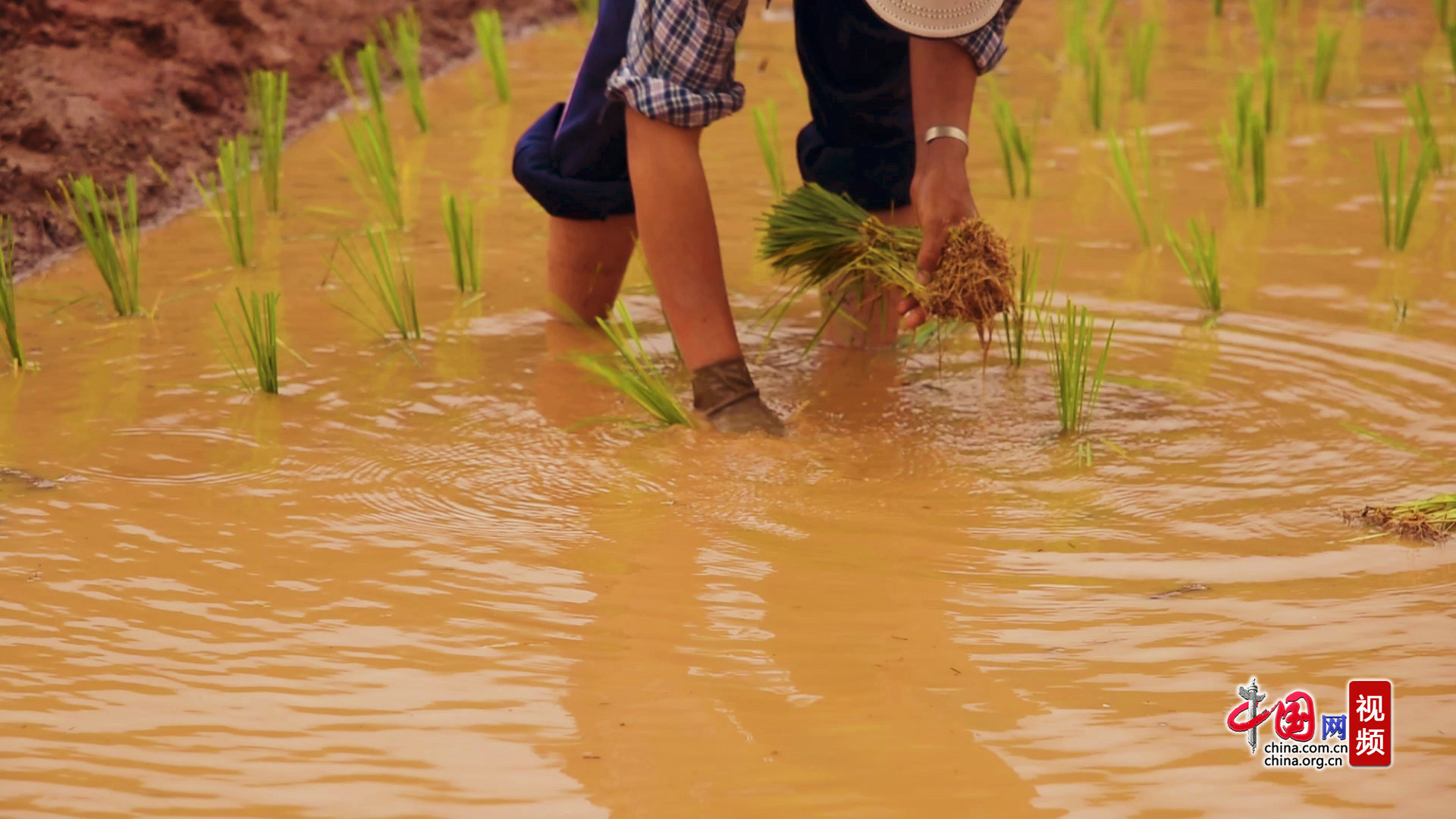 近年來,由於北京地區生態環境保護得到改善,地下水位有了明顯的提升,"稻花香裏説豐年,聽取蛙聲一片"的田園風光情景重現京城。今天的京西稻既是重要的農業生産系統,又是重要的文化和景觀資源。農民們按照傳統的農耕方式進行種植,清明下籽育秧,小滿插秧,稻穀在白露時抽穗,霜降時收割。
With the improvement of ecological and environmental protection in Beijing, the underground water level has been significantly raised, and the pastoral scene of frogs singing in ripe paddy fields has reappeared in Beijing.
West Beijing rice is not only an important agricultural production system, but also a precious cultural and landscape spot. Farmers plant crops in line with traditional farming methods based on the lunar calendar's specific solar terms, breeding in mid-April and planting rice seedlings in early summer. The rice ears during early autumn and is harvested in late autumn.
到了水稻收割當天,農民朋友手持鐮刀,喜笑顏開,辛苦一年迎來滿滿收穫。而這一天,稻田裏還要舉辦豐富多彩的田間文化活動。
On the day of rice harvesting, farmers, weaving sickles and all smiles, reap one year's hard work. On this day, a variety of cultural activities will be held in paddy fields.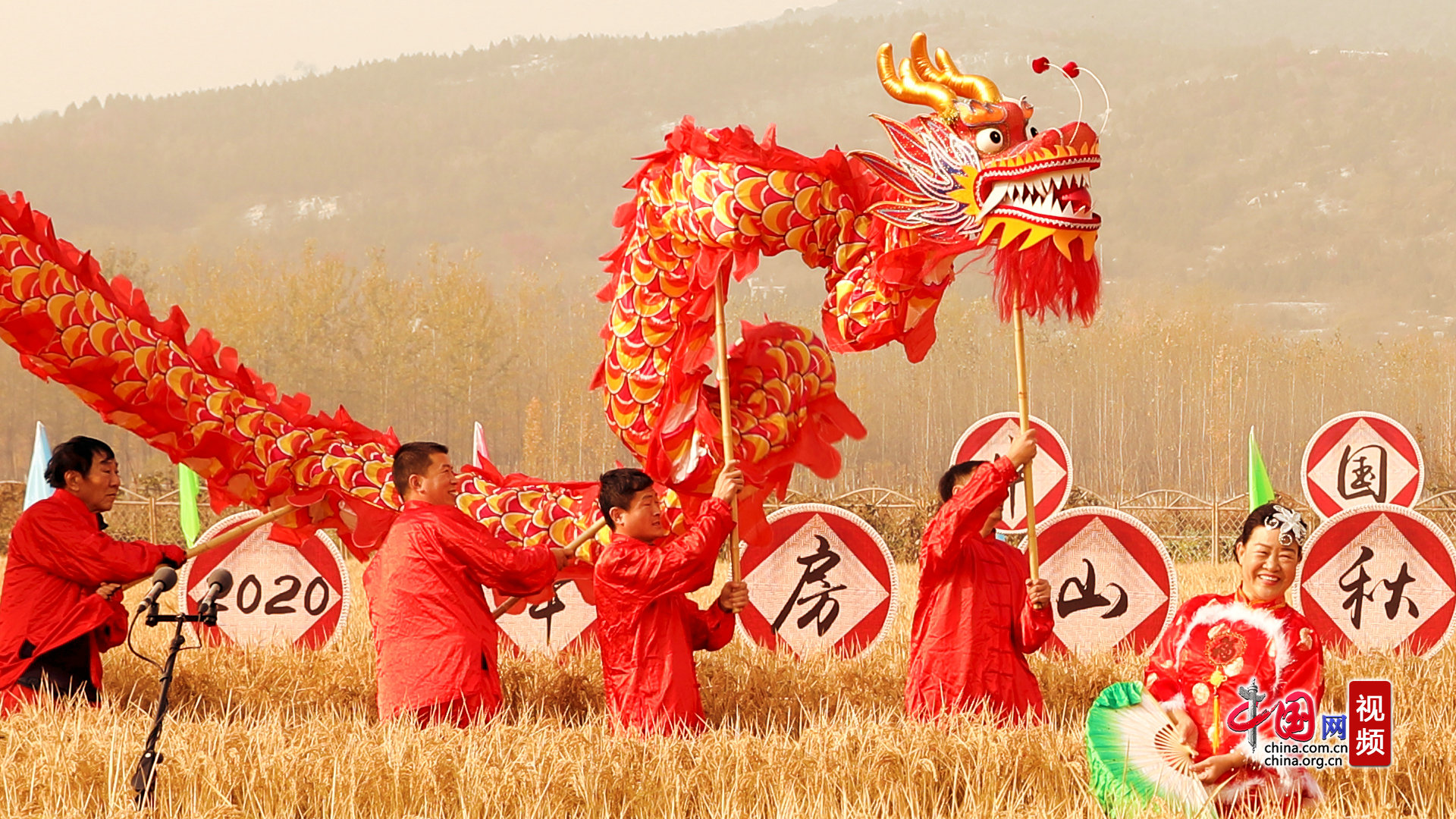 盛大開鐮儀式號角正式吹響,"尊者"宣佈開鐮儀式開始,伴隨著一條"巨龍"遊于田間,大家共同用鐮刀割下新一季的水稻,開啟了寓意五穀豐登的歡慶之歌。中國古代帝王有親耕田地的禮儀制度,今天,則由身穿華服的老者朗誦表演《耕耤禮》,回顧"農耕文化"的脈絡。
The ceremony will begin with the horn of harvesting. At the order of a respected senior local, farmers will wind through the paddy fields like a moving dragon. The harvest of fresh rice heralds the celebration for a bumper year. In ancient China, emperors would plough the fields themselves as part of the royal etiquettes. Nowadays, the ritual is performed by a local senior, who is dressed in fine clothes and recites ceremonious words to introduce the farming culture.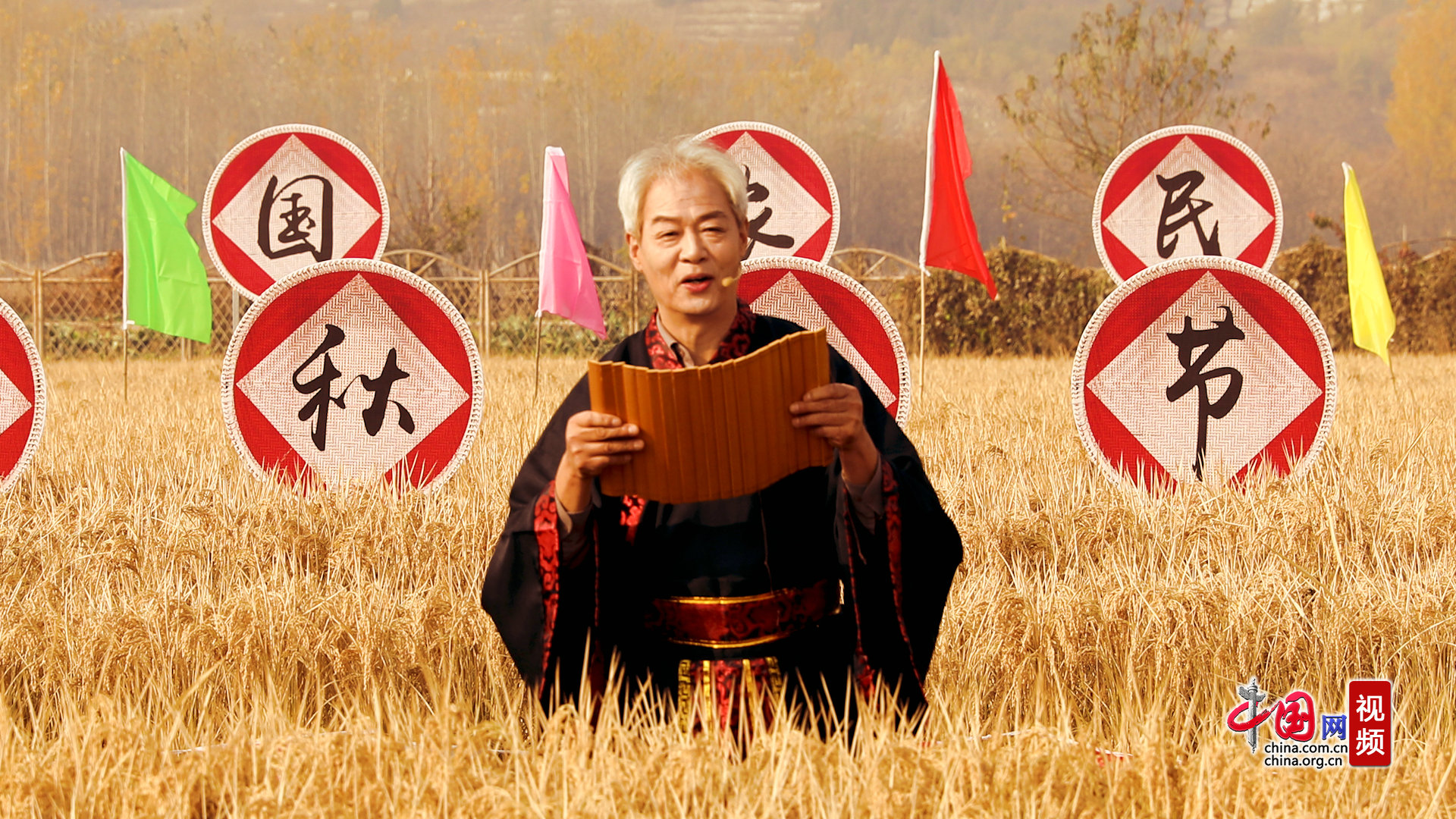 體驗水稻收割過程是重點項目。大人孩子爭相割稻、打谷脫粒,感受勞動的辛苦和豐收的喜悅,孩子們也真切體會到了糧食的來之不易。
Experiencing rice harvesting is the ceremony's highlight. Adults and children would rush to cut rice and thresh them, getting a taste of the hard work and the joy of harvest. In this way, children would physically learn that food does not come by easily.
除了這些,在水稻生長期,田間還會舉辦插秧體驗、釣蟹等農耕體驗活動,吸引越來越多的都市人參與其中,體驗傳統農耕文化。
In addition, during the growing season of rice, farming activities such as rice transplanting and crab fishing will also be held in the fields to attract more urbanites to participate in and experience traditional farming culture.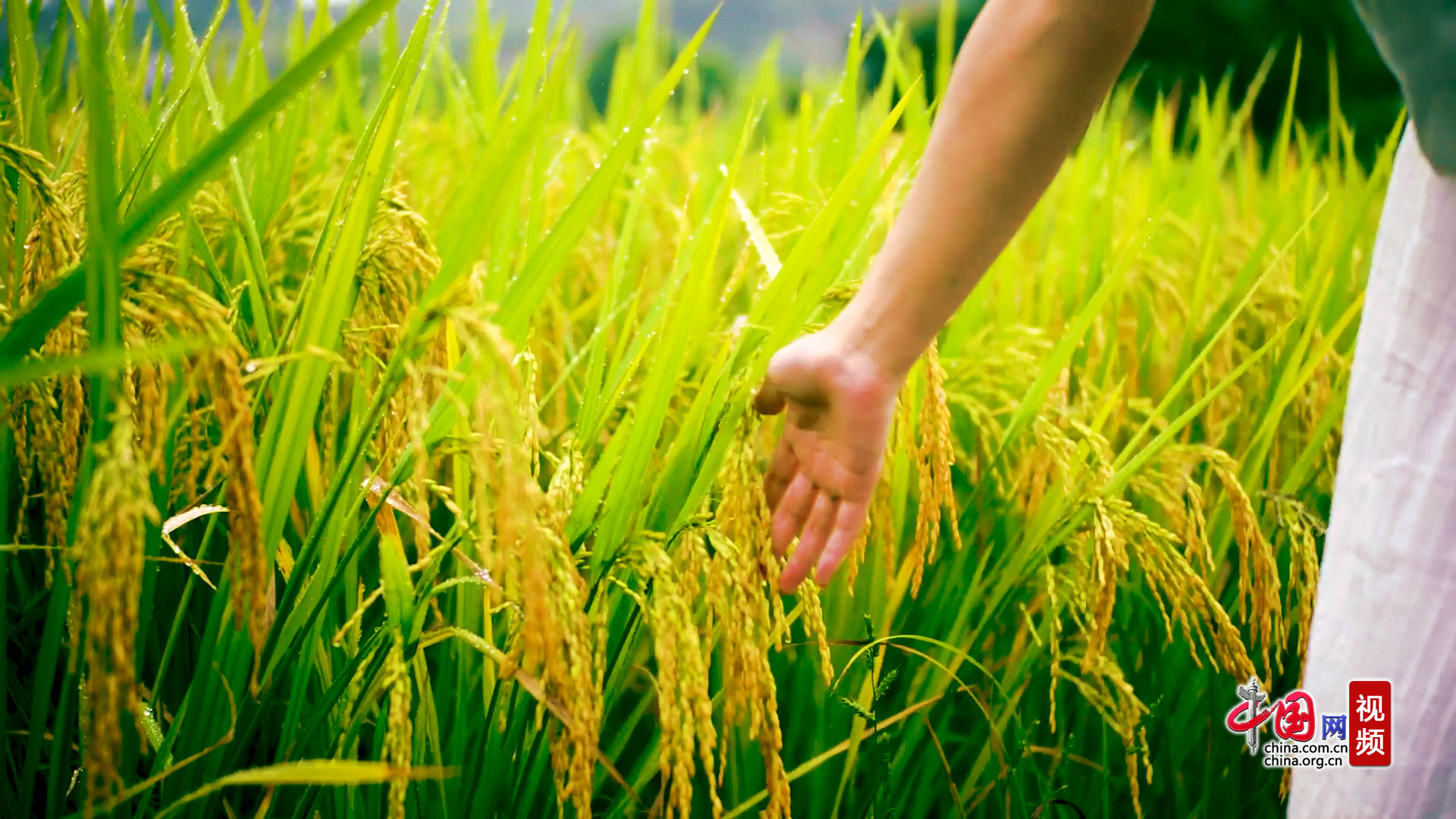 農業文化遺産是人類文明史上最精華、最輝煌寶貴的財富,稻浪滾滾、稻穀飄香,讓農業文化遺産"活"了起來!
Agricultural cultural heritage is the most essential and brilliant wealth in human civilization history. It becomes alive thanks to the bumper harvest and rich farming experience activities.