黃金面具、青銅人像、青銅尊、玉琮、象牙微雕……是誰把這麼多寶貝埋在祭祀坑?2021年,神秘的三星堆再驚天下。
Gold mask, bronze figure, bronze statue, Jade Cong, ivory carving…Such treasures buried in the sacrificial pit have mesmerized people for long. In 2021, the mysterious Sanxingdui will throw surprises again.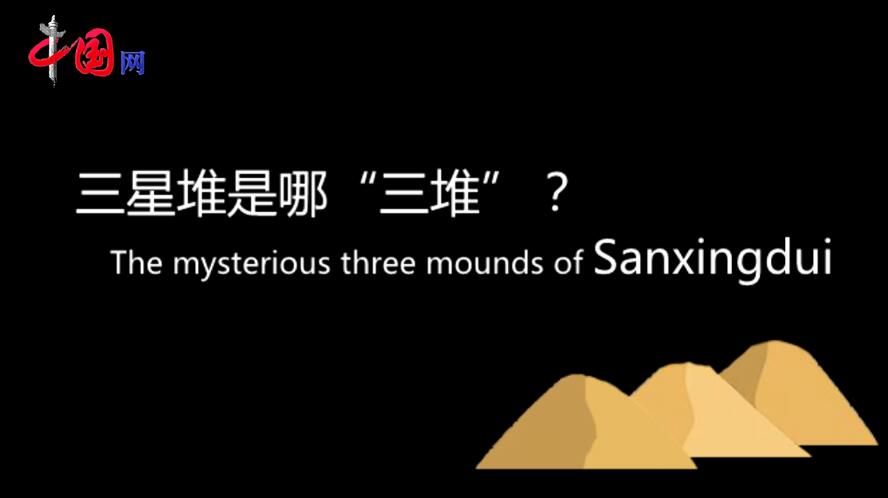 三星堆是哪"三堆"?
The mysterious three mounds of Sanxingdui
不光是出土的文物讓人浮想聯翩,"三星堆"這個名字也極具神秘色彩。三星堆遺址位於四川省廣漢市,是古蜀國文化遺址,距今已有5000至3000年曆史。三座土臺成直線排列,遙望如夜空中的三顆星辰,所以人們叫它三星堆。考古專家推測,三星堆最早應該是一道城墻,因被人類活動破壞,挖了兩個缺口,形成了三個孤堆。
The unearthed cultural relics are full of possibilities and the name "Sanxingdui" itself is full of mystery. Sanxingdui site, located in Guanghan City, Sichuan Province, is an ancient cultural site of Shu state, which dates back to 5,000 to 3,000 years. The three mounds are arranged in a straight line, like three stars in the night sky, thus the name Sanxingdui(Three-Star Piles). Archaeologists speculate that Sanxingdui could have been a walled city. Since it was destroyed by human activities, two wide gaps and three isolated mounds are visible.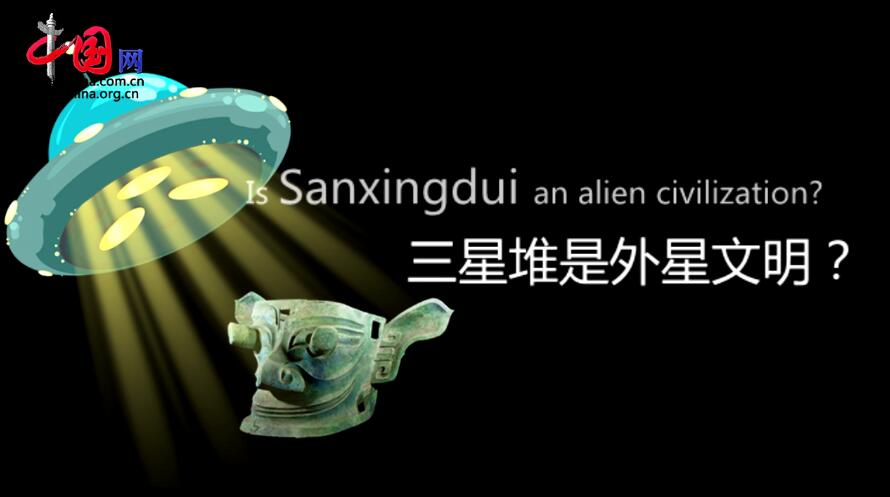 三星堆是外星文明?
Is Sanxingdui an alien civilization?
1986年出土的青銅縱目面具,眼睛突出,兩耳尖聳向兩邊張開,難道真的與外星人有關?對此説法專家堅決反對!《華陽國志》記載:"蜀侯蠶叢,其目縱,始稱王"。蜀王蠶叢長著"縱目",可"縱目"到底是什麼樣子?歷代學者百思不得其解,直到三星堆青銅縱目面具這尊造像的出土。專家猜測這是古蜀人對祖先特點的進一步的"神話"——自古四川西北部嚴重缺碘,容易産生甲亢病,這個病的特徵就是眼睛突出,瞧,這不正是"縱目"嘛!
The bronze mask with vertical eyes unearthed in 1986 has prominent eyes and two pointed ears. This has led to speculation among public that it could belong to aliens. Experts do not agree! According to Huayang Chronicles, "the Marquis of Shu, Cancong, whose eyes are prominent, became king." Cancong, the king of Shu, has "prominent eyes", but what do "prominent eyes" look like? Scholars of all ages couldn't understand it until the bronze mask of Sanxingdui was unearthed. Experts speculate that this is a "myth" associated with the ancient Shu people about the characteristics of their ancestors. Since ancient times, Northwest Sichuan was severely iodine deficient and hyperthyroidism was common. The disease was characterized by prominent eyes.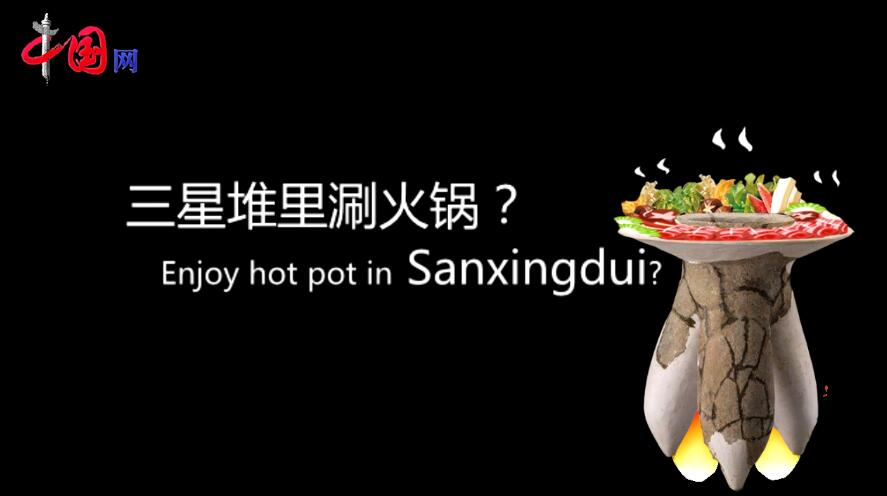 三星堆裏涮火鍋?
Enjoy hot pot in Sanxingdui?
都知道四川人酷愛火鍋,難道在古蜀時期就已盛行?考古學家説:"這個可以有!"三星堆出土的"陶三足炊器",盤面分內外兩層,自帶鼎足,外層可盛水置物,足下可生火,它還真可以説是火鍋器具的起源之一。
It's common knowledge that Sichuan people love hot pot very much. Was it popular in ancient Shu period? Archaeologists believe so. A pottery tripod cooker unearthed in Sanxingdui is divided into two layers, the inside and the outside. It has its own tripod. The outer layer can hold water and things, and the foot can sit atop a fire. It is one of the origins of hot pot utensils.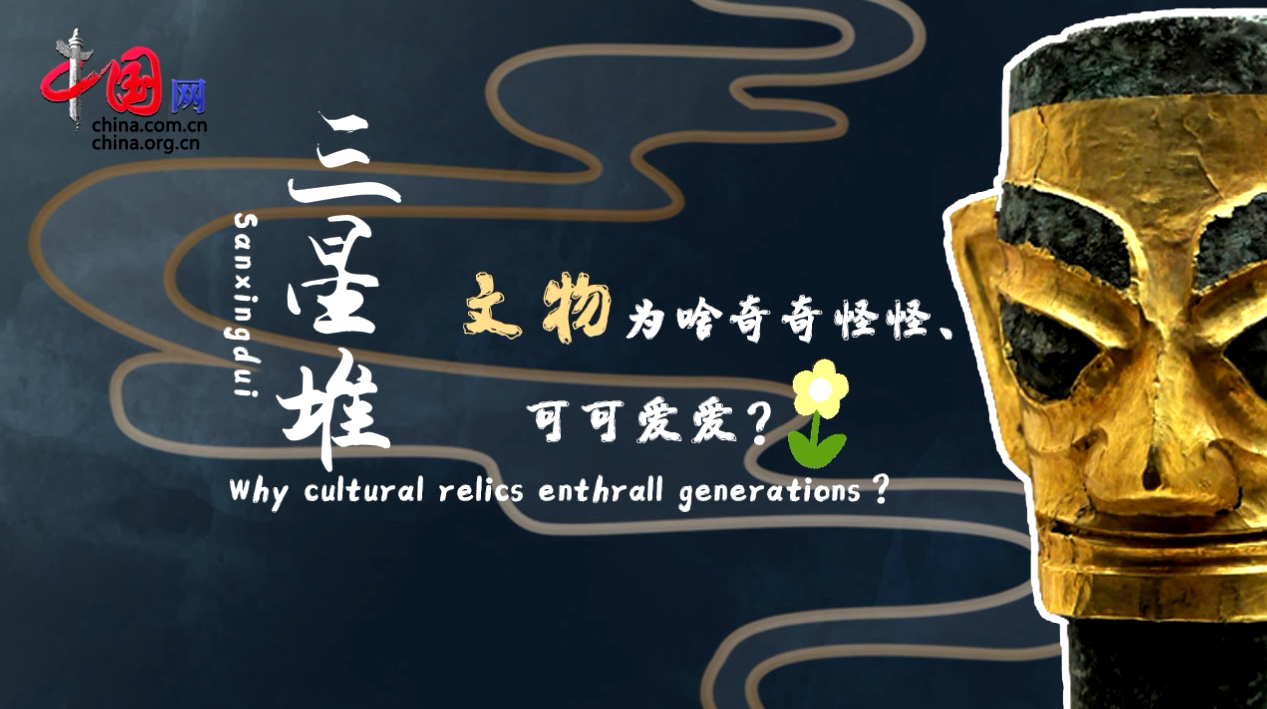 圍繞三星堆的謎題遠不止這些,奇奇怪怪、可可愛愛的文物帶給人們無盡的遐想:
The mysteries surrounding Sanxingdui extend further. Strange and lovable cultural relics bring endless reverie to people.
幾千年前就有"憤怒的小鳥"同款豬?
Thousands of years ago, did the pig from "angry bird" exist?
黃金面具的另一邊到底長什麼樣?
What does the missing part of the golden mask look like?
三星堆的黃金權杖與埃及法老的權杖有何關聯?
What is the relationship between the golden scepter of Sanxingdui and the scepter of Egyptian pharaoh?
古蜀國怎麼會有如此多的象牙?
How could ancient Shu have so much ivory?
"青銅大立人"手上舉的是自拍桿嗎?
Is the hand of "Standing Bronze Giant" a selfie stick?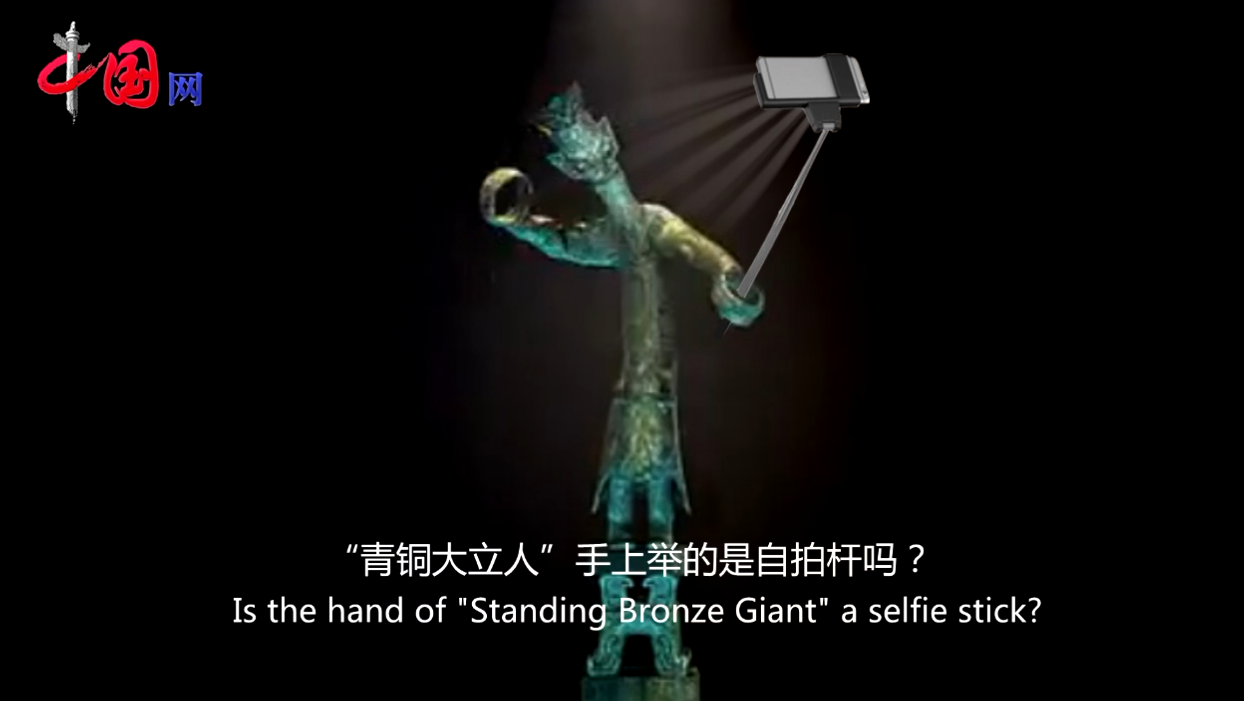 對於三星堆的探索一直在持續,通過對文物的挖掘、檢測、分析,相信在不久的未來,更多答案都將一一揭曉。
The exploration of Sanxingdui has been ongoing. The excavation, detection and analysis of cultural relics will bring light to some of the mysteries surrounding the site.

.