大雪,是農曆二十四節氣中的第21個節氣, 標誌著仲冬時節的正式開始。這個時期,因雪量大、範圍廣,故名大雪。古人云:"大者,盛也,至此而雪盛也。"此時,天氣更冷,降雪的可能性也逐漸增多。一場大雪,對於世間萬物,都有著不同的意義。
The Great Snow is the 21st solar term in the 2lunar calendar's 24 solar terms. It marks the official beginning of midwinter. In this period, a large amount of snow and its wide range made it dubbed Great Snow. In ancient times, people said,"Great meansvast and strong, and so far, snow is great." At this period, the weather becomes colder, and the possibility of snowfall gradually increases. Heavy snow,to all things in the world,has differentmeanings.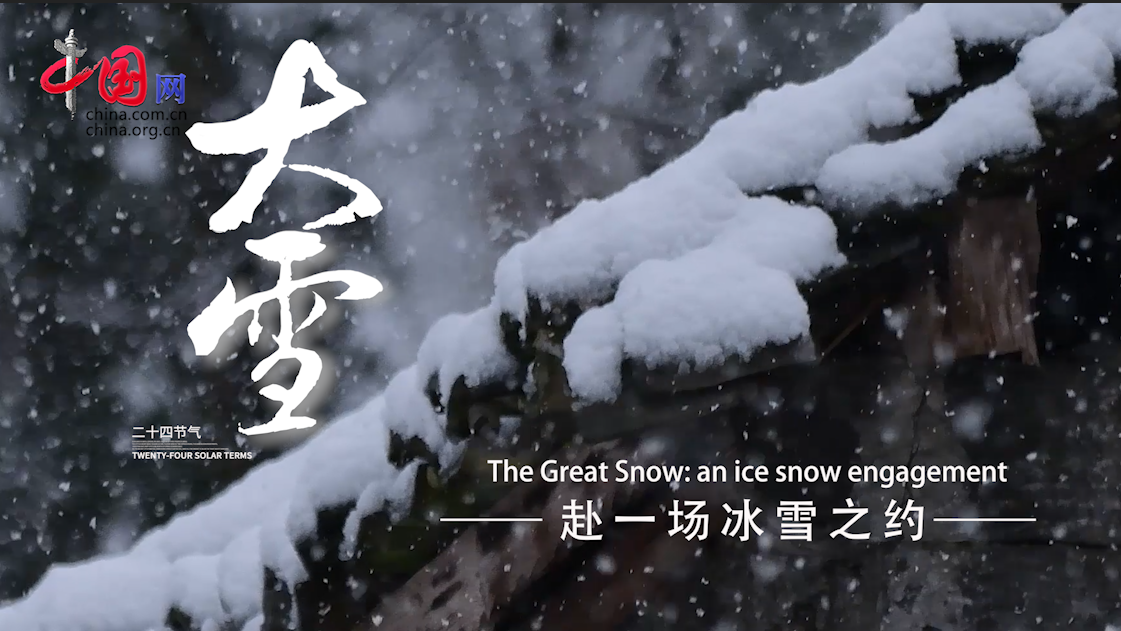 民間流傳的農諺"瑞雪兆豐年"可不只是一句吉祥話。積雪覆蓋大地,為冬作物創造了良好的越冬環境。雪水中富含氮化物,大約是普通雨水的五倍,積雪融化時,既能增加土壤水分含量,又能促進土地肥沃。
The folk proverb, "Auspicious snow indicated a good harvest," is not an unfounded saying. When snow covers the land, it creates a good wintering environment for crops. Snow is rich in nitrogen compounds,aboutfive times as much as ordinary rain. Once the snow melts, it increases the soil moisture content and promotes soil fertility.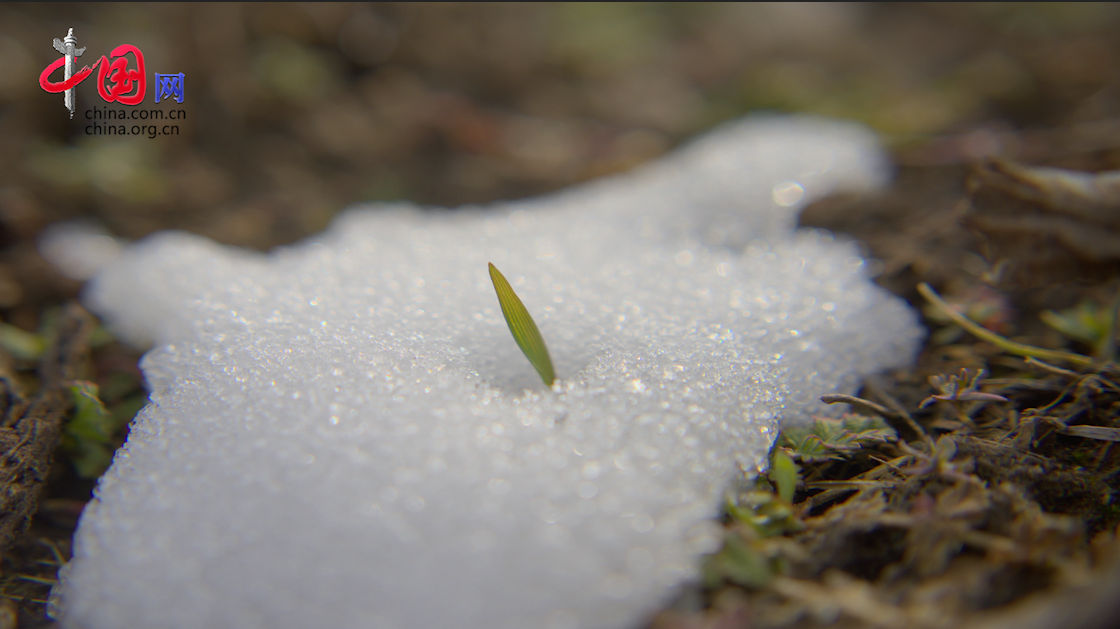 一年到此,是陰氣最盛的時候,但盛極轉衰,陽氣已經有所萌動。所以,每到大雪節氣,很多動物便開始了求偶行動。比如老虎,所謂"大雪到,虎始交。"意思就是大雪節氣之時,老虎開始尋找伴侶。在玉樹銀花的天地間,有青山不老,為雪白頭,山中之王盡情展現著威武霸氣。
At this time of the year, Yin is at its peak. Once the peak declines, Yang has sprouted. Therefore, every time the Great Snow solar term passes, many animals start their courtship. As the saying goes, "When the snow comes, tigers begin to mate." It means that tigers and other kinds of animals will look for their respective mates. In the world ofsilversnow, the green mountains areclad in white, and the king of the mountains reigns to show its majesty.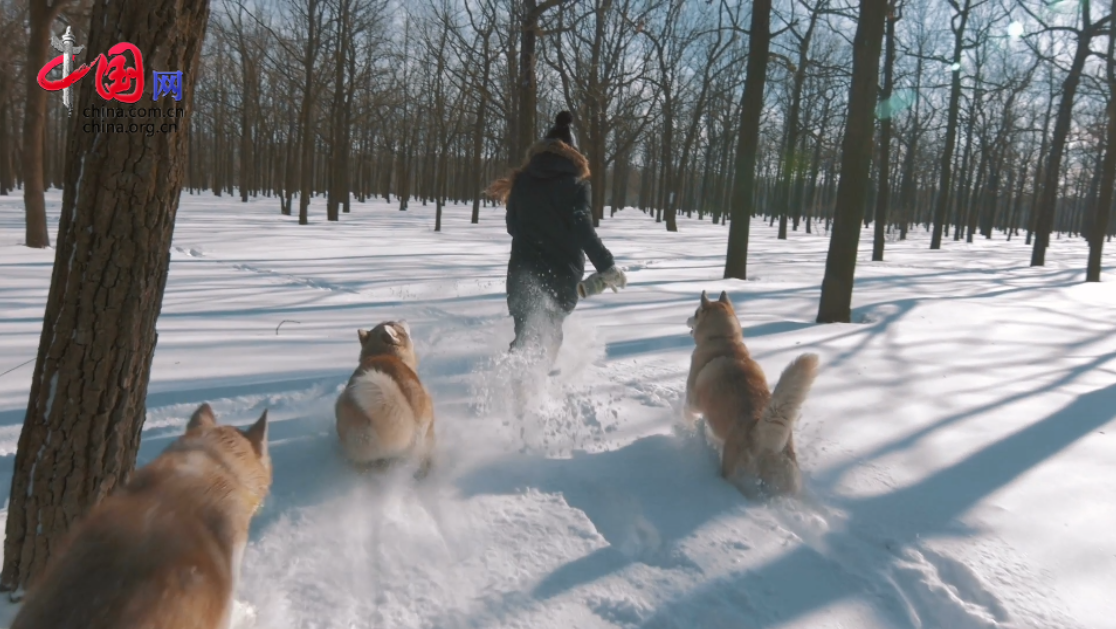 當然,各種動物對於下雪有著完全不同的好惡。諺語還有説:"落雪狗歡喜,麻雀一肚氣。"狗喜歡下雪,據説是因為雪掩蓋了其他狗狗的氣味,發現一片無主兒的"新大陸"可不是件容易事,於是它們在雪地裏開疆擴土,滿地撒歡兒;而麻雀因為糧食都被"雪藏"了,自然不喜歡下雪。
Animals havedistinctivelydifferentfeelings for snow. One proverb says, "Comes the snow, dogs are happy, but the sparrows are mad." Dogs like snow. It is said that snow covers the scent of other dogs. It is not easy to find a "new world" with no owners. Dogs take the chance to expand their territories and enjoy themselves all over the land. On the other hand, sparrows do not like snow as the grain is buried under it.
人對於雪的情感雖也有不同,但自古以來還是以讚美居多。晉代孫康,幼年好學,家貧無油,常于冬夜映雪讀書,後人用""這個成語,形容勤學苦讀。
Though people have mixed feelings towards snow, praisehas been still the major sentiment since in ancient times. Sun Kang of Jin Dynasty was fond of learning when he was young.His family was poor. He had no lamp oil and so he alwaysstudied during winter nights when the snow made the room brighter. Later generations used the idiom "reading in the snow-light" to describe diligence and hard studying.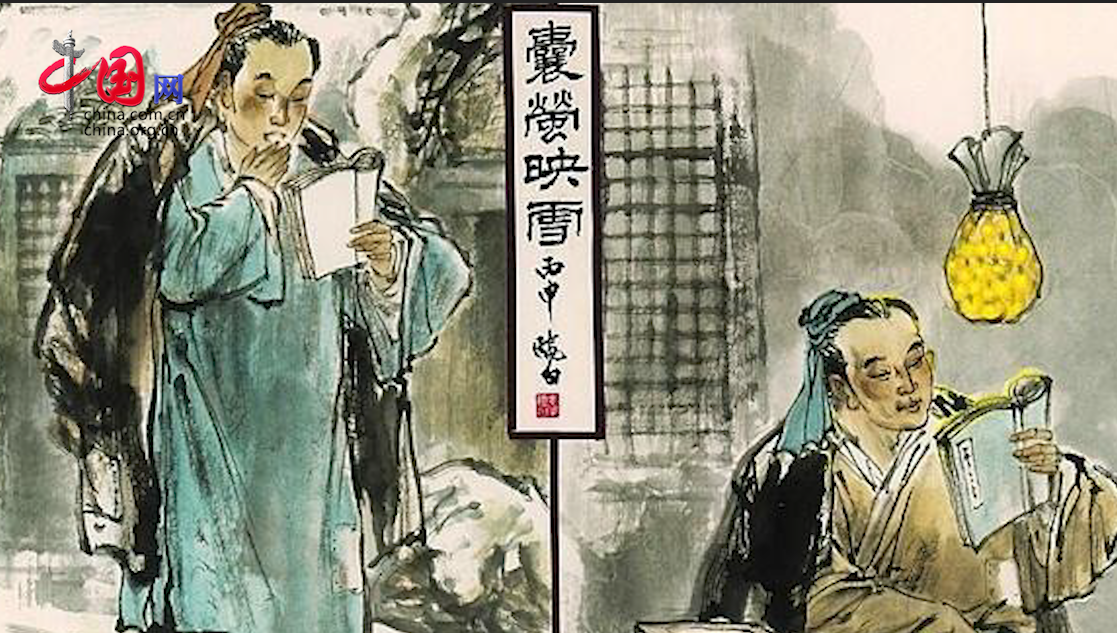 有人説,雪,是冬之精靈,它的降臨,使大地靜謐祥和、山峰冷峻挺拔、玉樹瓊花怒放。江山如此多嬌,冬之精靈與天地萬物趕赴一場約會。
Some people believe snow is theelfof winter. Its arrival makes the earth quiet and peaceful. It turns mountains cold and straight, and the flowers of icicles reach its full bloom.In such a wonder world with snow-capped mountains and rivers, the elf comes for a date with all thingson earth.
今年大雪節氣,你期待一場雪嗎?
Do you expect snow to arrive this year?
.