.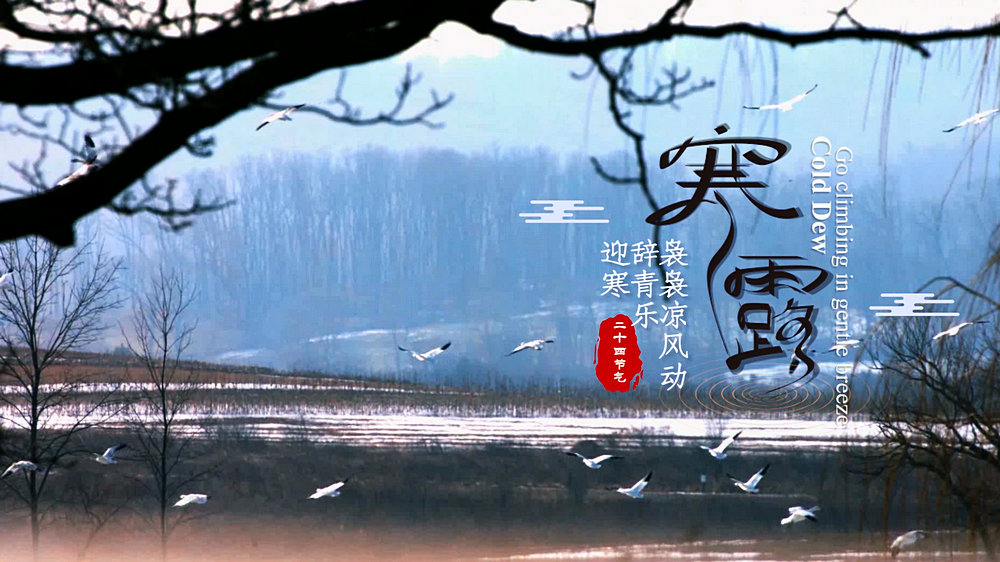 寒露,是中國二十四節氣中的第十七個節氣。由於日照減少,寒露氣溫比白露時更低,露珠遇冷寒的空氣快要凝結成霜, 放出微微寒光,"寒露"之名由此得來。
Cold Dew is the 17th solar term of the year which is divided into 24 terms in China. The dip in sunshine means that temperatures are much lower than during White Dew in most areas. The dew drops encounter cold air and just before they are about to turn into frost, they seem to emit a certain cold light, hence the name "cold dew".
寒露是一個反映氣候變化特徵的節氣,如果説"白露"是炎熱向涼爽的過渡,"寒露"則是涼爽向寒冷的轉折。
Cold Dew is a solar term reflecting seasonal change. If "White Dew" is a transition from hot to cool, "Cold Dew" is a transition from cool to cold.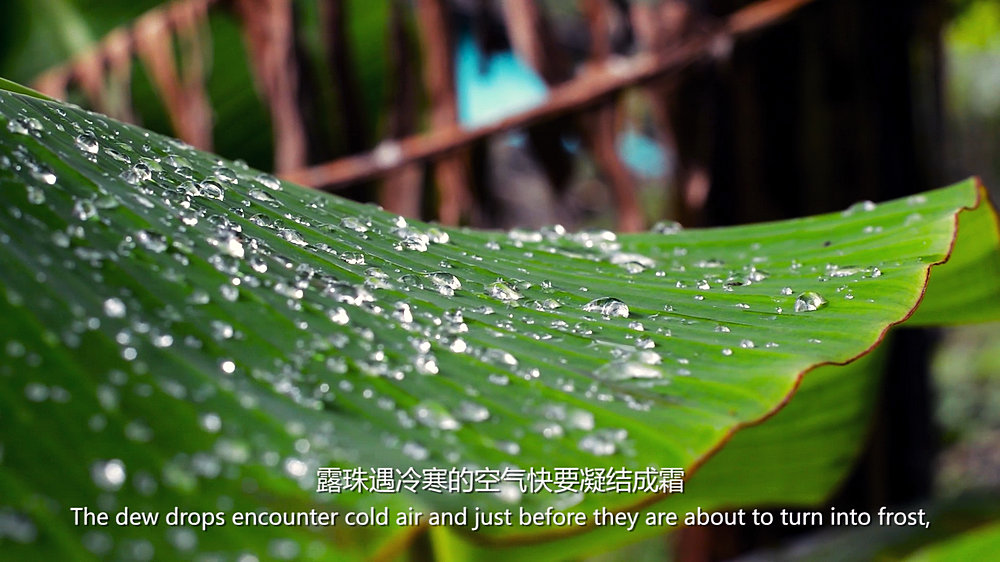 由於氣候漸冷,風起葉落,難免引起淒涼之感,因此保持良好的心態不容忽視,這時候,人們可以通過一些有趣的活動來調整心情。
As the climate gets colder, the wind blows and the leaves fall, it is hard to avoid a sense of desolation that creeps in. Therefore, it is important to maintain a positive attitude. People can try new experiences to lift their mood.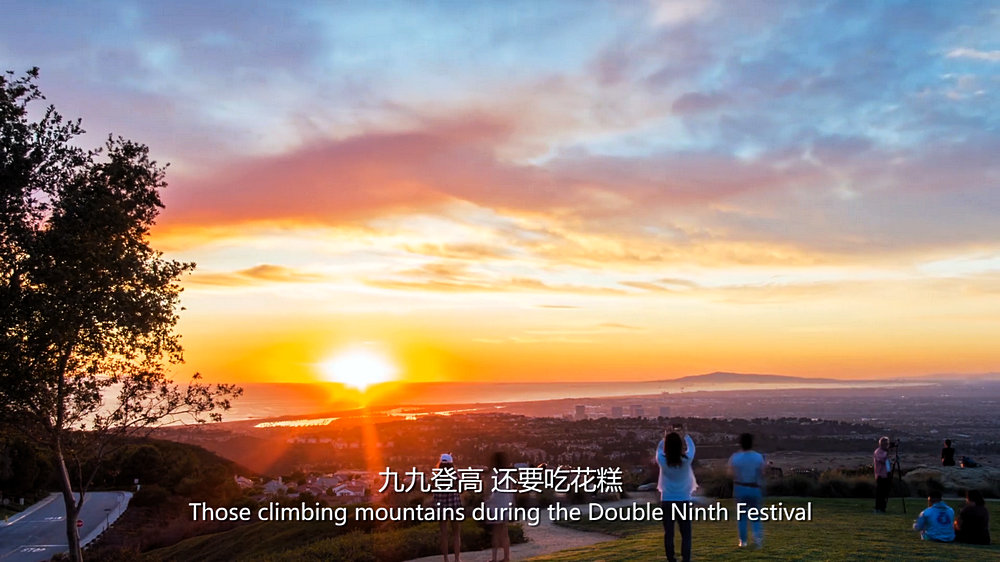 寒露時節,北方已呈深秋景象,藍天白雲,紅葉漫山。人們往往有登高的習俗,謂此為"辭青", 與三月春遊"踏青"之説法相對應。九九登高,還要吃花糕,因"糕"與"高"同音,吃花糕寓意"步步高升"。
During Cold Dew, the North witnesses a late autumn scene with blue sky, white clouds and mountains covered with crimson leaves. People often trek to high altitudes, which is called"Ci Qing", meaning a"autumn outing", similar to "Ta Qing" which means "Spring outing".Those climbing mountains during the Double Ninth Festival have a tradition of eating flower cake before embarking on their journey. This is because "cake" and "high" when pronounced in Chinese are homonymous, so eating flower cake would bestow the person with the blessing of "rising high".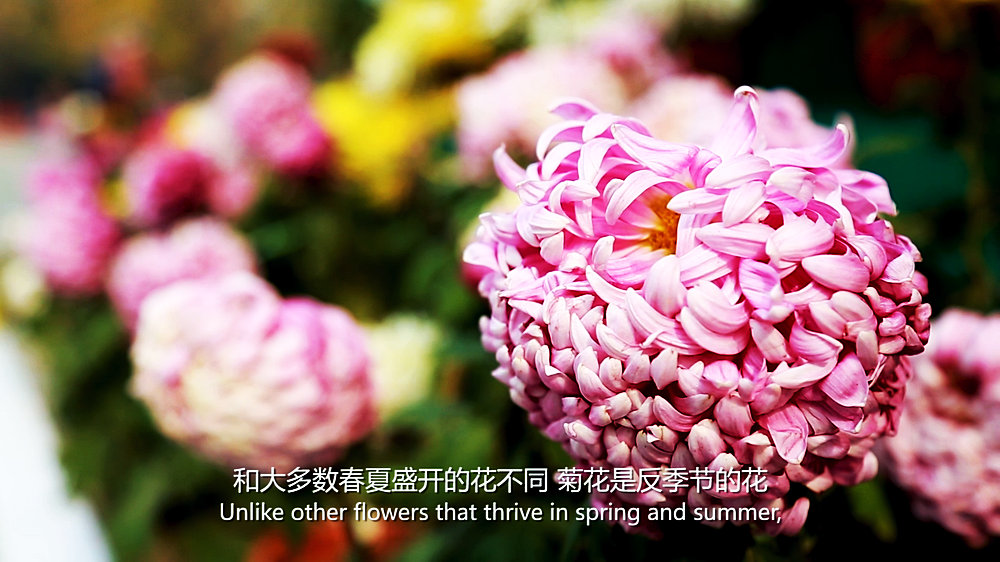 寒露節氣也是菊花盛開的季節,和大多數春夏盛開的花不同,菊花是反季節的花,越是霜寒露重,越是開得艷麗。由於接近重陽節,某些地區還有飲"菊花酒"的習俗。
The Cold Dew solar term is also the season when chrysanthemums bloom. Unlike other flowers that thrive in spring and summer, chrysanthemum grows better when there is more frost and heavy dew in the environment. Since the Double Ninth Festival falls around this time, there is another tradition of drinking chrysanthemum wine in some areas.
秋日褪盡了酷暑氣息,天地呈現一派嶄新的光景,成人可以帶著孩子們走到戶外中,讓孩子將看到的景象畫出來,用畫筆記錄秋的美好,感受自然的變化與美妙。
As the heat of autumn fades away, the world become fresher and more welcoming. Parents can take their children outdoors where they can capture the beautiful scenery on their canvas or prose.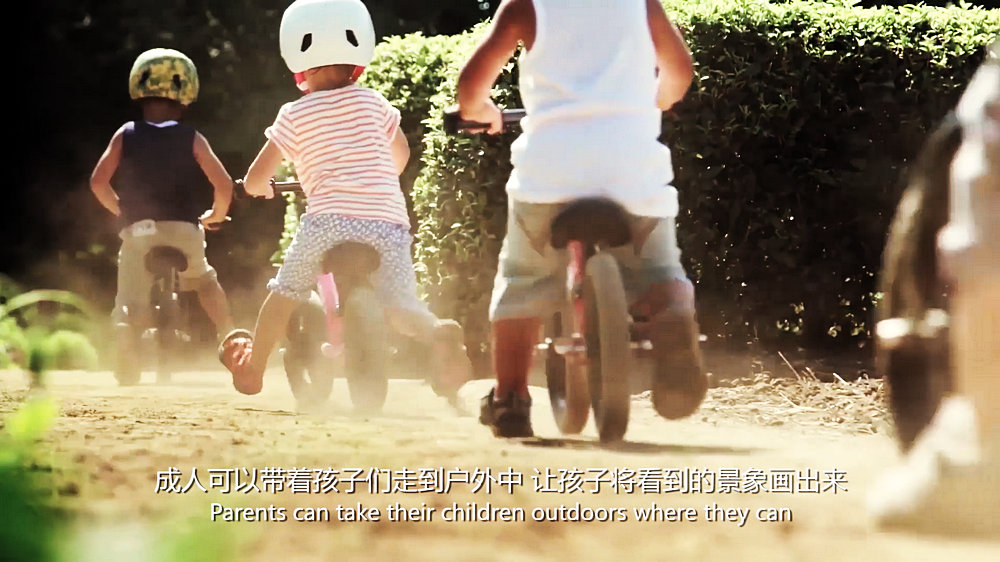 秋日不僅有好天氣,還有大豐收,可以帶著孩子一起去挖紅薯,感受秋收的喜悅,回家後一起烤紅薯、蒸紅薯米飯、紅薯餅都是不錯的選擇,可以讓孩子體驗到勞動快樂,品嘗到自己的勞動果實。
Autumn brings not just good weather, but also bumper harvest. Parents can take their children to dig sweet potatoes and the family can experience the joy of autumn harvest together. At home, they can bond over baking sweet potatoes, steaming sweet potato rice and sweet potato cakes. Children can experience the joy of labor and taste the fruits of their own labor.
外出遊玩歡樂之餘,還要記得俗語的提醒——"寒露腳不露"。這就是告誡人們寒露時節應特別注重保暖,以防寒邪入侵。"嫋嫋涼風動,淒淒寒露零。[1] "寒露已至,將入深秋,要及時增減衣物,預防著涼感冒哦!
But before you go out to have fun, remember the saying "cold dew, warm feet". This is to warn people that they should pay special attention to keeping warm in the Cold Dew in order to prevent the flu. Gentle breeze blowing, cold dew condenses! Cold Dew has arrived as the late autumn bids goodbye. Now is the time to sufficiently cover yourself and keep your body and spirits warm!
——————
[1] "嫋嫋涼風動,淒淒寒露零。"——嫋嫋的涼風吹動,淒冷的寒露凝結。(白居易,唐代著名詩人)
Gentle breeze blowing, cold dew condenses -- Bai Juyi, a famous poet from Tang Dynasty