.
7月23日,中國的首個火星探測器——"天問一號"在文昌航太發射場成功發射升空。"天問一號"火星探測任務是中國繼"嫦娥系列"月球探測任務後的又一大航太探測工程。
On July 23, China's first Mars probe, Tianwen-1, was successfully launched from Wenchang Spacecraft Launch Site. "Tianwen-1" Mars exploration mission is another major space exploration project of China after the "Chang'e series" lunar exploration mission.
根據計劃,"天問一號"探測器將於2021年2月11-24日環繞火星運作,並於2021年4月23日降落一台火星車到火星表面,進行長達90多天的探索工作。也就是説,"天問一號"要一次性實現"環繞、著陸、巡視"三大任務,這在世界航太史上還沒有過先例,面臨的挑戰也是前所未有。
According to the plan, Tianwen-1 will orbit Mars from February 11 to February 24, 2021, and land a Mars rover on the surface of Mars on April 23, 2021 to conduct more than 90 days of exploration work. In other words, "Tianwen-1" will realize all three major missions of "encirclement, landing and inspection", which is unprecedented in world space history and might face unknown challenges.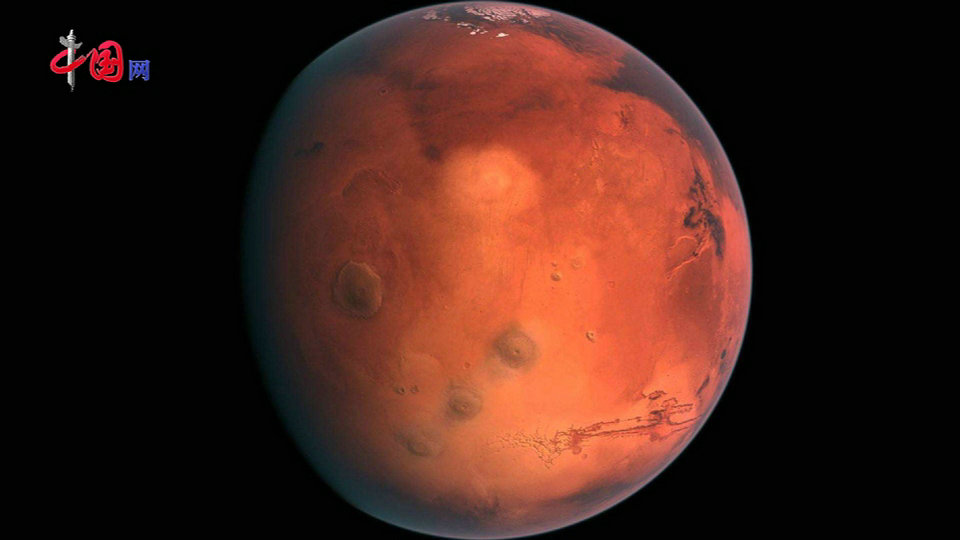 火星是太陽系中與地球環境最為相似的行星,了解火星對研究地球早期歷史和生命起源有著重要價值,也對人類拓展生存空間具有重要意義。"火星"也因此一直是一個充滿想像力的存在。在科幻電影《火星救援》裏,主人公馬克靠種植馬鈴薯獨自在火星上生存下來。中國古代將火星稱為"熒惑",其中"熒"指火星由於土壤富含氧化鐵而發出的紅光;"惑"則出於古人對火星運作缺乏規律而感到的困惑。
Mars is one planet in the solar system that closely matches the Earth's environment. Understanding Mars is of great value to the study of the Earth's early history and the origin of life. One day human beings might even colonize the planet. Mars has inspired our fantasies for long. In the science fiction film "Mars Rescue," Mark, the protagonist, survived on Mars by planting potatoes. In ancient China, Mars was called "Yin Huo" —"Yin" refers to the red light emitted by Mars due to the rich iron oxide in the soil while "Huo" was added since little was known to our ancestors about the fiery planet.
幾十年來,世界各國都在不懈地探索火星。2020年是兩年一次的火星年,10月14日,將迎來"火星衝日"的天文學現象,屆時火星和地球的距離將達到最近。現在距離"火星衝日"還有兩個月左右,正是最佳的發射時間,一旦錯過這個黃金窗口期就需要再等兩年。7月20日,阿聯酋"希望號"火星探測器已經升空,而在中國的"天問一號"之後,美國的"毅力號"也蓄勢待發。
For decades, countries across the world have been exploring Mars unremittingly. The year 2020 is the biennial Mars year. On October 14, Mars will make a close approach to the Earth, in fact, it will be the shortest distance between the two planets, unleashing a slew of launches, all meant to take advantage of the opportunity. If one were to miss this golden window, they would have to wait another two years. On July 20, the United Arab Emirates "Al-Amal" Mars probe was launched and after China's "Tianwen 1", the United States "Perseverance " is also set for launch.
"天問一號"是中國走向深空的重要一步,但中國探測火星的消息並不突然。2011年,中國首個火星探測器"螢火一號"搭俄羅斯探測器的"順風車"一同升空,卻出現意外墜毀,這也堅定了中國完全自主"探火"的決心。此後,中國完成了火星探測軌道設計、測控通信、自主導航、表面軟著陸等關鍵技術的科研攻關,為這一次自主火星探測奠定了技術基礎。
"Tianwen-1" is an important step for China to go deep into space, but the country has had its eyes set on the red planet for a while now. In 2011, China's first Mars probe, Yinghuo-1, took off with the Russian probe "Hitchhiker", but it crashed unexpectedly, which also strengthened China's determination to explore Mars independently. Since then, China has completed scientific research on key technologies such as Mars exploration orbit design, communication system for tracking, telemetry and command, autonomous navigation and surface soft landing, laying a technical foundation for this autonomous Mars exploration.
中國行星探測任務"天問系列"的名稱源於中國戰國時期詩人屈原長詩《天問》,寓意探求科學真理征途漫漫,追求科技創新永無止境。隨著我們不斷走向深空,距離解密火星,甚至移民火星的那一天還有多遠呢?
The name of "Tianwen series" of China's planetary exploration mission is derived from the long poem "Tianwen" by Qu Yuan, a poet in the Warring States period. It means that there is a long way to go in search of scientific truth and endless pursuit of scientific and technological innovation. As we continue to move into the deep space, we might be closer to understanding our neighbour and even establishing human colonies there.