.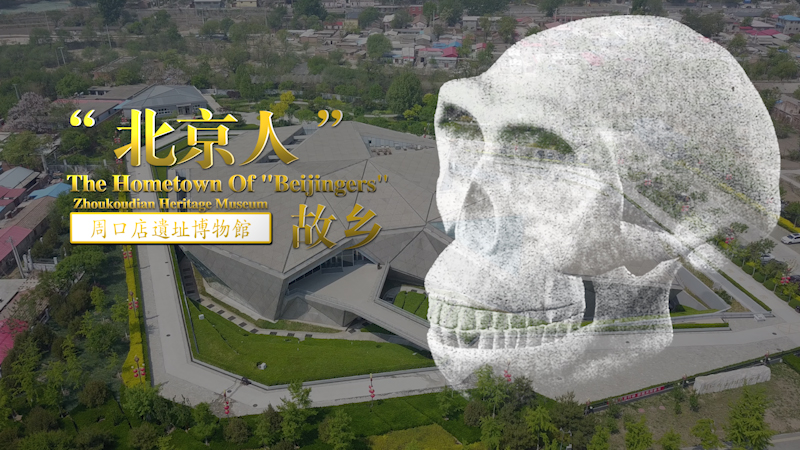 週口店遺址是北京市7處世界文化遺産之一。 1987年,被聯合國教科文組織列入世界文化遺産名錄。
Zhoukoudian site is one of the seven world cultural heritages in Beijing. In 1987, Zhoukoudian site was listed in the World Cultural Heritage List by UNESCO.
作為首批世界文化遺産,週口店遺址是唯一保存了縱貫70萬年的史前人類活動遺址,是我國古人類學、舊石器時代考古學和第四紀地質學等多學科綜合研究基地。
As one of the first sites of world cultural heritage, Zhoukoudian is the only prehistoric human site that has been preserved for 700,000 years. It is a comprehensive research base of China's Paleoanthropology, Paleolithic archaeology, Quaternary Geology and other disciplines.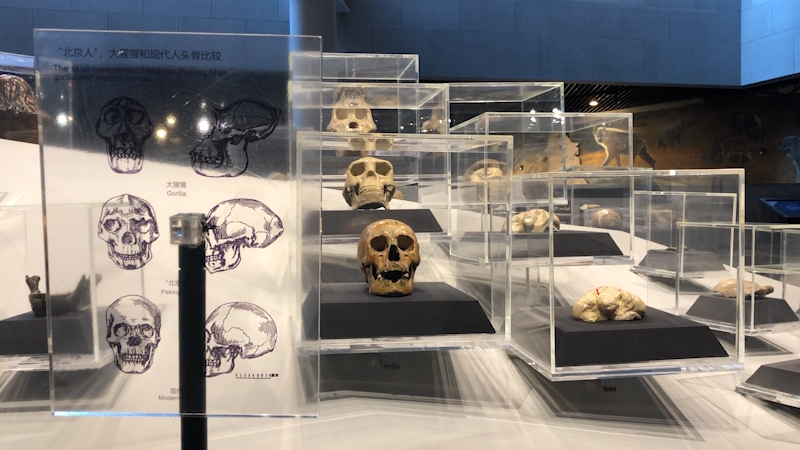 自1927年進行大規模發掘以來,共發現不同時期的各類化石和文化遺物地點27處,發掘出土代表40多個"北京人"的化石遺骸,10多萬件石器,上百種動物化石及大量的用火遺跡等。1929年,史前考古學、古生物學家裴文中先生在週口店遺址發現了第一個"北京人"頭蓋骨化石。
Since the large-scale excavation in 1927, 27 sites containing several kinds of fossils and cultural relics from different periods have been found in Zhoukoudian. More than 40 "Peking Man" fossil remains, more than 100,000 stone tools, hundreds of animal fossils and a large number of evidences of fire use have been excavated. In 1929, Mr. Pei Wenzhong, a prehistoric archaeologist and paleontologist, found the first skull fossil of Peking Man at Zhoukoudian site.
隨著博物館事業的發展,2014年,週口店遺址博物館新館竣工並向公眾開放。其粗礪建築形式源於週口店遺址重要文化元素——石器。新館集研究、收藏、展覽、展示、科普教育、文化交流於一體。
In 2014, in order to boost tourism, a new museum was opened to public at Zhoukoudian site. Its rough architectural form comes from stone tools, an important cultural element of Zhoukoudian site. The new museum integrates research, collection, exhibition, display, popular science education and cultural exchange.
館內展出藏品包括古人類、古動物、文化遺物等一千余件,分四個展廳,採用"實物展陳與互動體驗相結合、文物展示與場景再現相結合、傳統展陳與數字技術相結合"的展陳手段,系統介紹了週口店遺址的發現、發掘、研究和保護。
There are more than 1,000 exhibits in the museum, including ancient humans, ancient animals, cultural relics, etc., which have been divided into four exhibition halls. The exhibition means of "combination of physical exhibition and interactive experience, combination of cultural relics exhibition and scene reproduction, combination of traditional exhibition and digital technology" have been adopted to systematically introduce the discovery, excavation, research and protection of Zhoukoudian site.
週口店遺址是"全國愛國主義教育示範基地";2011年被聯合國教科文組織授予"世界遺産青少年教育基地",是世界地質公園概念誕生地。
Zhoukoudian site is the "National Demonstration Base for Patriotism Education" and "World Heritage Youth Education Base" by UNESCO in 2011. It is also the birthplace of the concept of geo-park in the world.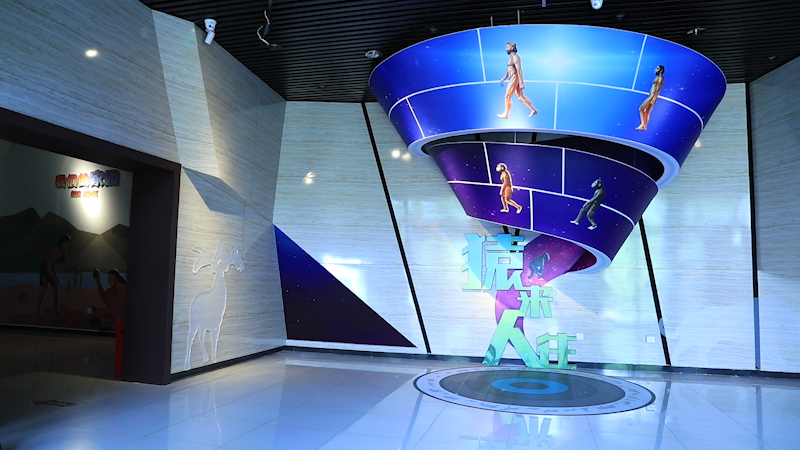 重裝開放的科普體驗館以"北京人"的科技之旅為主題,在原有展項的基礎上又增加了"尋寶龍骨山"、"畫中週口店"、"火與我們"等十個全新展項,觀眾參觀、體驗、科普以及鑒賞"北京人"文化,來感受週口店遺址"弘揚科學精神、激發愛國情懷"的核心宗旨,意在讓以青少年為主的觀眾通過感受週口店文化的豐富趣味和愛國傳統。
With the theme of "Peking Man's scientific and technological journey", the reopened science popularization Experience Hall has added ten new exhibitions, including treasure hunting dragon bone mountain, Zhoukoudian in painting, and fire and humans. One can visit to experience and appreciate the culture and life of the "Peking Man" . The core tenet of the museum, "promoting scientific spirit and arousing patriotic feelings", is aimed at letting the audience, especially young people, enjoy Zhoukoudian culture and cultivate the sense of patriotism.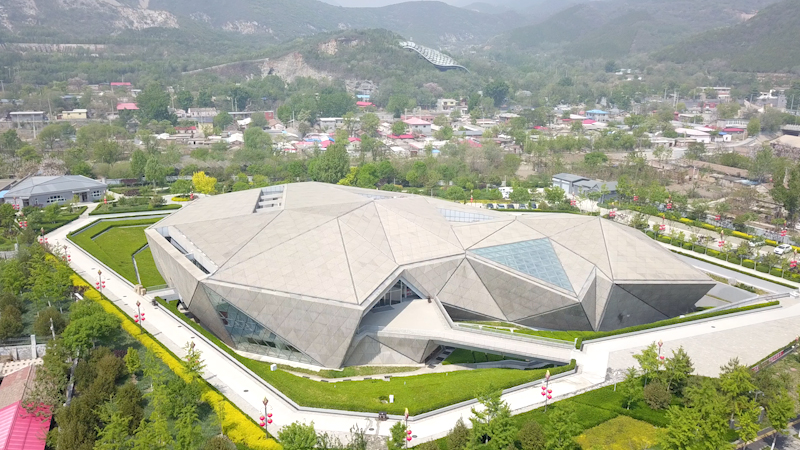 5月18日,世界博物館日將至,如果你想深入了解"北京人",這裡不容錯過。
May 18 is World Museum Day. If you want to an ideal spot to know Beijing better, just do not miss Zhoukoudian.