2021年7月23日,習近平總書記在西藏考察時強調,"要貫徹新時代黨的強軍思想,貫徹新時代軍事戰略方針,大力發揚'老西藏精神',全面加強練兵備戰工作,為推進西藏長治久安和繁榮發展積極貢獻力量。"
On July 23, 2021, General Secretary Xi Jinping stressed during his inspection to Tibet that"we must fully implement the Party's thinking on strengthening the military in the new era as well as our military strategy for the new era,carry forward the"old Tibetan spirit",strengthen military training and preparedness in all aspects and make contributions to the lasting stability, prosperity and development of Tibet".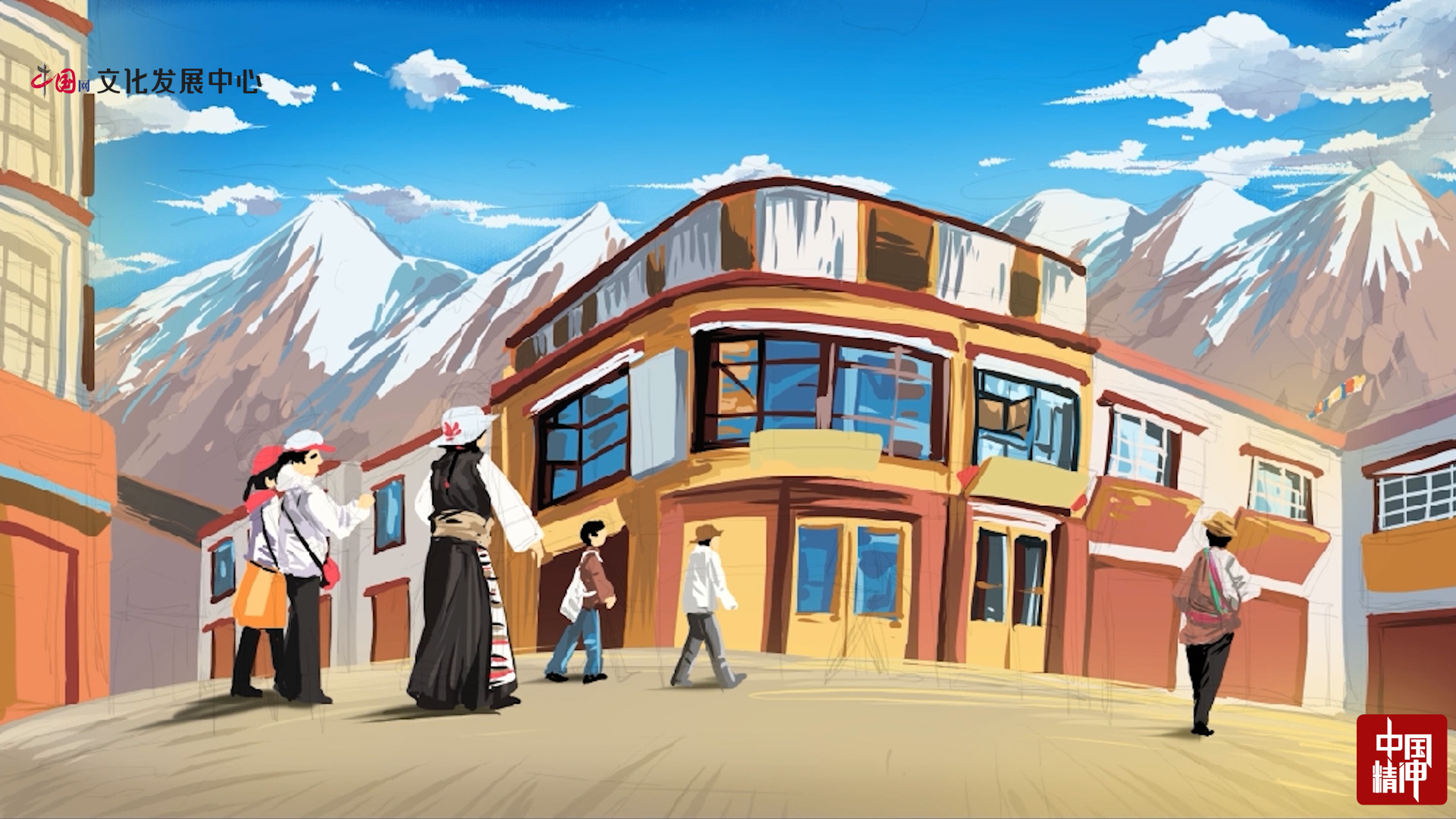 1951年5月23日,西藏和平解放。這一天,也是新西藏的起點。70年間,從和平解放前沒有一條公路,到如今鐵路、航空、公路四通八達;從文盲率高達95%以上,到如今在全國率先實行15年公費教育;從1951年每人平均壽命35.5歲增加到2019年的71.1歲……一代又一代涉藏工作者,將一個經濟文化繁榮、社會全面進步、生態環境良好、人民生活幸福的新西藏呈現在世人面前,並逐步錘鍊形成了特別能吃苦、特別能戰鬥、特別能忍耐、特別能團結、特別能奉獻的"老西藏精神"。
May 23, 1951 marks the peaceful liberation of Tibet as well as the starting point of new Tibet. The past 70 years have witnessed great changes.There was no road before the peaceful liberation, but now Tibet has railways, air and roads in all directions. The illiteracy rate exceeded 95 percent in the past, while now Tibet takes the lead in implementing 15-years publicly-funded compulsory education. The average life expectancy has increased from 35.5 years in 1951 to 71.1 years in 2019...Generations of Tibet-related workers have presented a new Tibet with economic and cultural prosperity, all-round social progress, a sound ecological environment and a happy life for the people to the world, and gradually formed the "old Tibetan spirit" of being tough, brave, indefatigable, united, and devoted.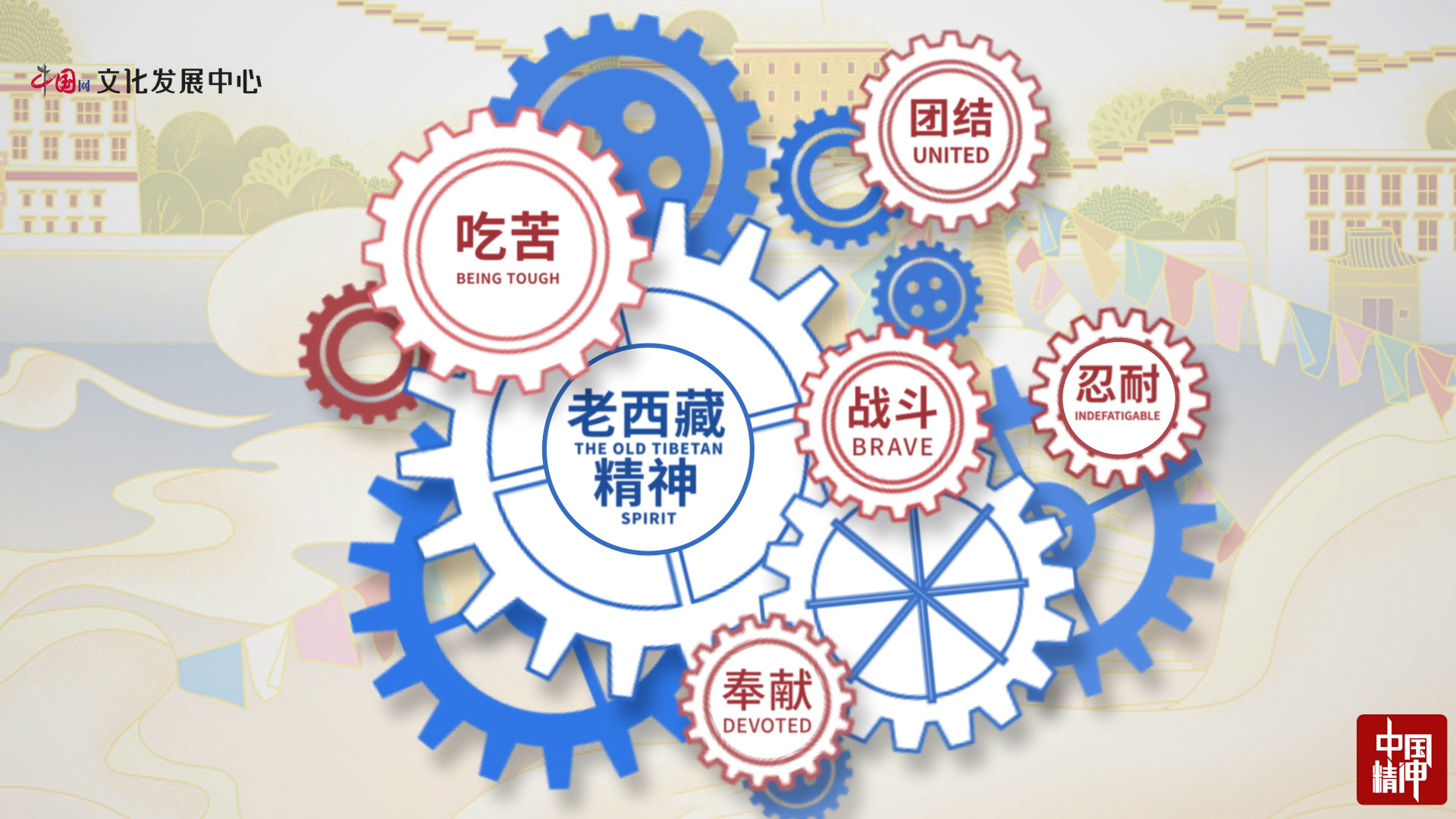 "老西藏精神"是激勵後來者攻堅克難、砥礪奮進的精神力量。孔繁森"一腔熱血灑高原"的無私奉獻;青藏鐵路建設者們"挑戰極限、勇創一流"的豪情壯志;援藏幹部用"責任書寫援藏曆史,用忠誠鑄就愛民豐碑"的誓言;西藏登山探險隊員用青春、熱血乃至生命,一次次刷新世界登山史的新記錄……在"老西藏精神"的感召和激勵下,越來越多的年輕一代以熱血赴使命,以排除萬難、啃硬骨頭的勇氣和韌勁,掃清一切障礙、克服一切險阻,取得了一個又一個的勝利。
The"old Tibetan spirit" is the spiritual force that inspires the younger generations to overcome difficulties and forge ahead. Kong Fansen devoted himself to theTibetan Plateauwith blood.Builders of the Qinghai-Tibet Railway pushed the limit to be the first-class. Officials assisting the region created the history of assisting-Tibet with responsibility and dedicated to the people with loyalty. TheTibet mountaineering expedition, with their youth, blood and even lives, has set new records in the world's mountaineering history time and time again... Inspired by the "old Tibetan spirit", more and more young people have fulfilled their missionsat the cost of blood. With thecourage and tenacity to overcome all difficulties and tackle tough issues, they have removed all obstacles and hardships to win one victory after another.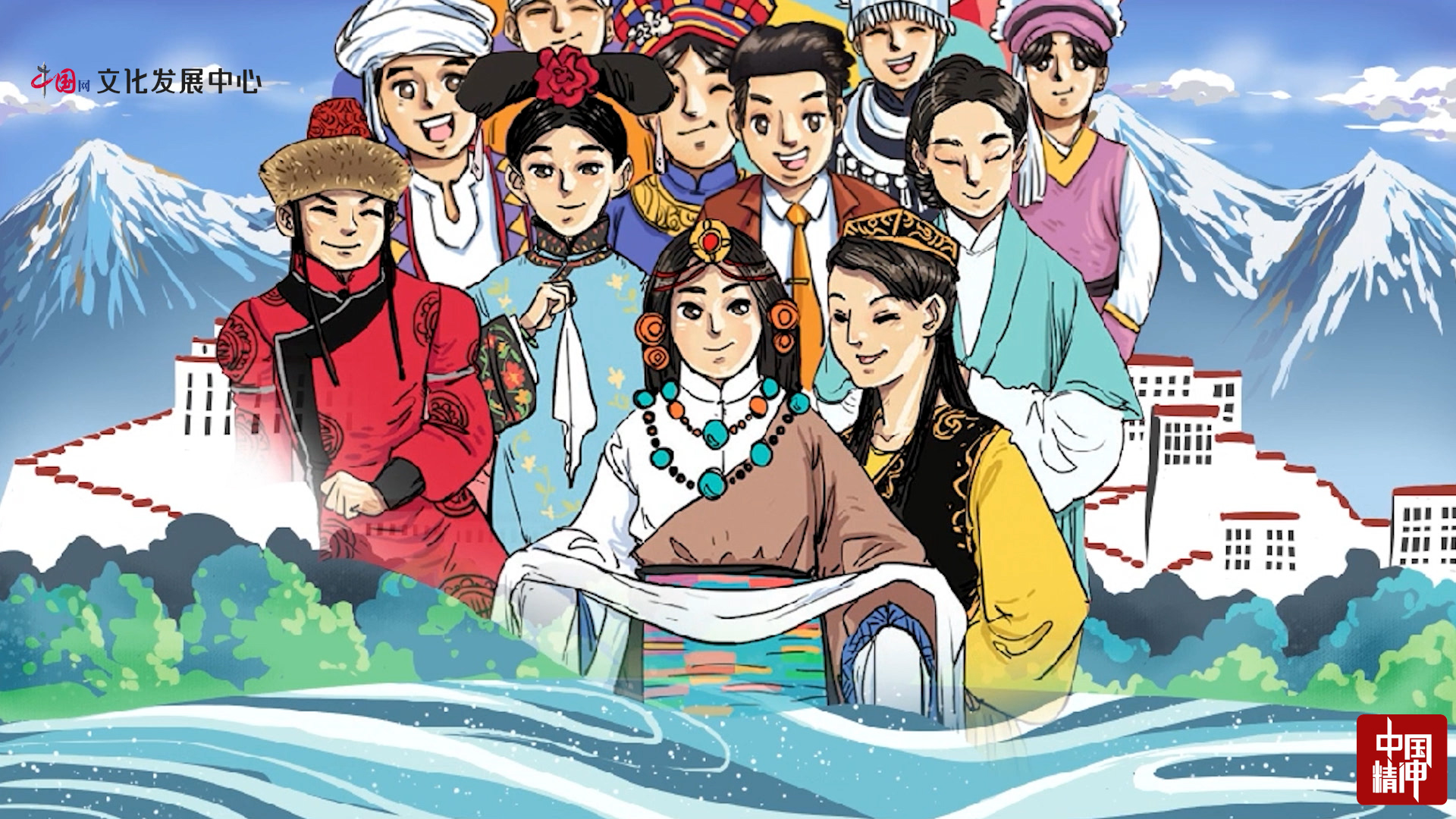 弘揚"老西藏精神",接過先輩的接力棒,沿著他們的足跡前進,永葆艱苦奮鬥、無私奉獻的先鋒本色,堅持與時俱進、改革創新,共同奏響民族大團結、大發展、大繁榮的時代強音。
To carry forward the "old Tibetan spirit", we must take the baton passed on to us by older generations and follow their footsteps.We should forever preserve the pioneering nature of hard work and selfless dedication, and stay committed to keeping up with the times and reform and innovation.So that we can work together to renew the great unity, great development and great prosperity of all ethnic groups.