2021年6月29日,習近平總書記在中國共産黨成立100週年"七一勳章"頒授儀式上發表重要講話:"拼搏奉獻,就是把許黨報國、履職盡責作為人生目標,不畏艱險、敢於犧牲,苦幹實幹、不屈不撓,充分展示了共産黨人無私無畏的奉獻精神。"
On June 29, 2021,General Secretary Xi Jinping delivered an important speech at the ceremony to present the July 1 Medal on the 100th anniversary of the founding of the Communist Party of China. He said"the fighting and dedication spirit of Chinese Communists means making dedicating themselves to the Party and the country and fulfilling their duties a lifelong pursuit. They fear no hardships and sacrifice, and work hard with tenacity, fully demonstrating the Communists' spirit of dedication of selflessness and fearlessness."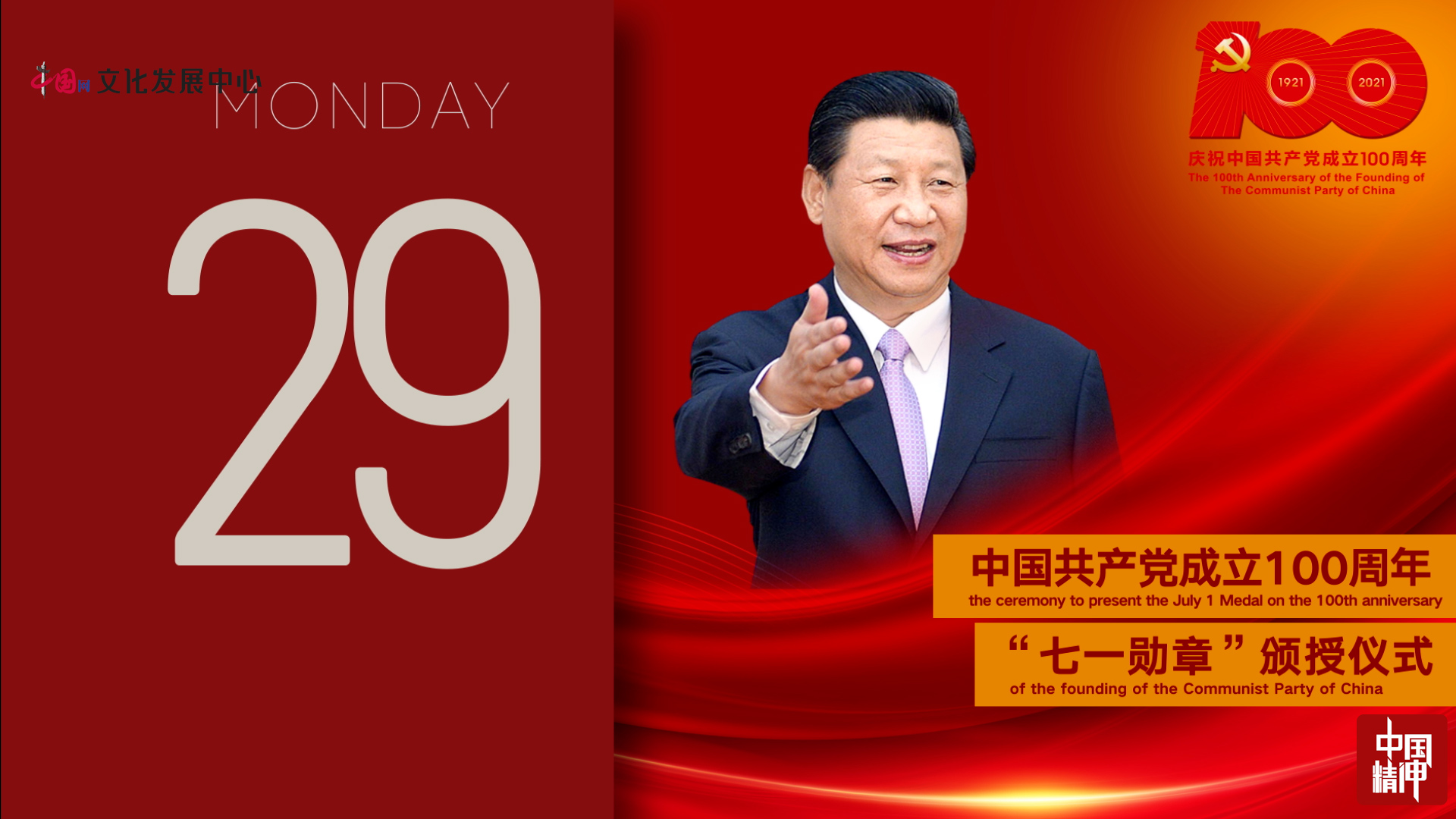 一百年來,一代又一代中國共産黨人,為贏得民族獨立和人民解放、實現國家富強和人民幸福,前仆後繼、浴血奮戰,艱苦奮鬥、無私奉獻。有聞名全國"一等渡江功臣"的馬毛姐;幫助1800多名貧困山區女孩圓夢大學的"全國先進工作者"張桂梅;堅守高原邊防10年的"衛國戍邊英雄"陳紅軍;把生命奉獻給脫貧攻堅事業的"全國脫貧攻堅楷模"黃文秀……在他們身上,生動體現了中國共産黨人堅定信念、踐行宗旨、拼搏奉獻、廉潔奉公的高尚品質和崇高精神,為無數人照亮了前行之路。
Over the past 100 years,generations of Chinese Communists have fought tenaciously and selflessly for national independence and liberation, for prosperity and strength of the country, and for the happiness of the people. Ma Maojie, the first-classheroine inCrossing-the-Yangtze-River Campaign; Zhang Guimei, the national exemplary individual, who helps more than 1800 girls from poor mountain areas to realize their dreams of going to university; Chen Hongjun, the border-defending hero, who garrisoned the frontier on the plateau for ten years; Huang Wenxiu, the model poverty fighter, who devoted her life to the fight against poverty... They embody the Chinese Communists' quality and spirit of maintaining staunch faith, observing the fundamental tenet, fighting and dedication, integrity and devotion. They light up the way forward for countless people.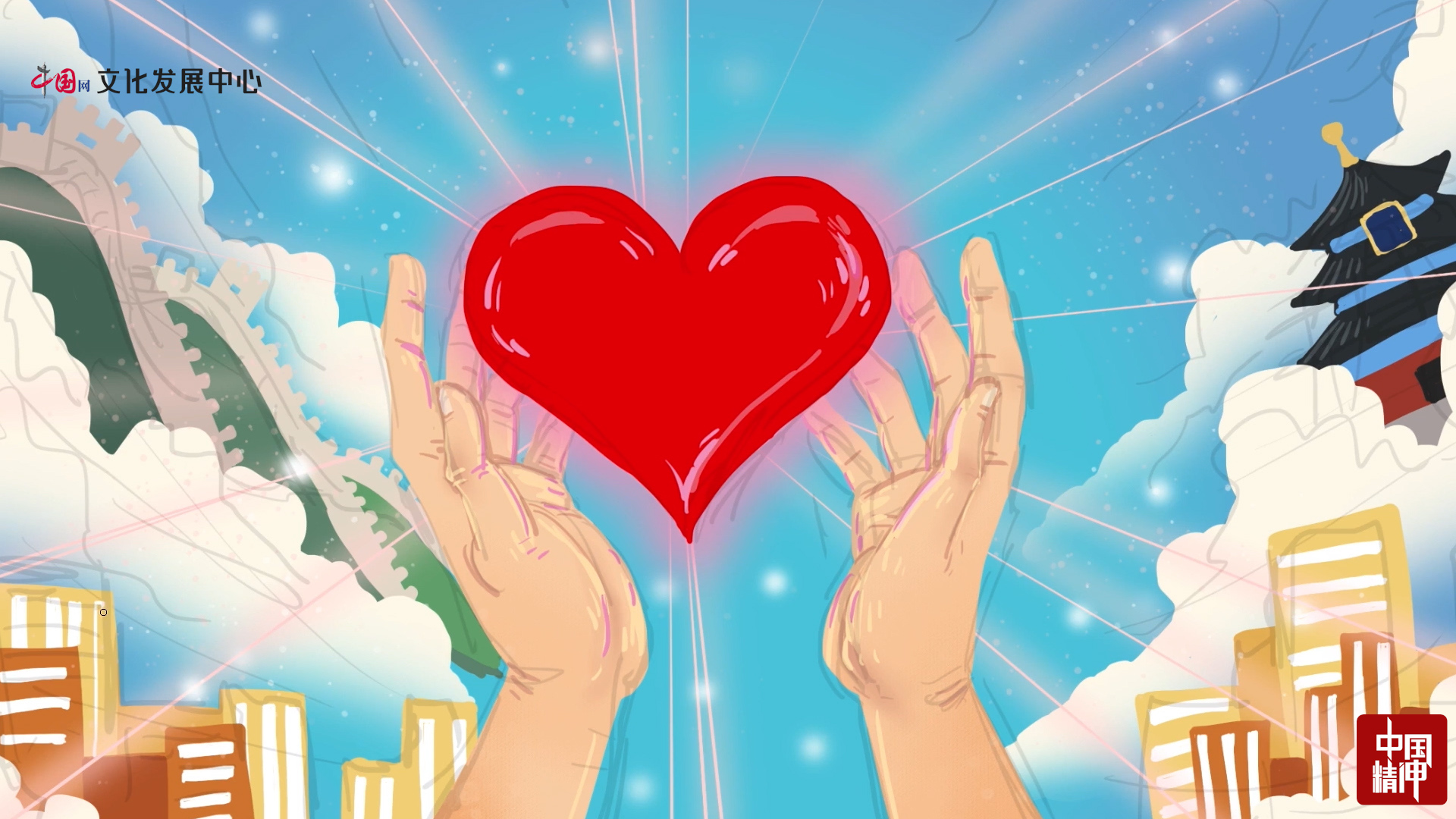 時代歲月在變遷,奉獻精神永不變。今天,奉獻精神轉化成信念動力,人民警察用生命守護萬家燈火,被外媒評價中國為最有安全感的國度,這是奉獻;一位位大國工匠日夜攻關、奮戰一線,使"中國創造"一次次驚艷世界,這是奉獻;無數快遞小哥們穿梭于廣袤的城鄉,用汗水澆灌著數字經濟的參天大樹,這也是奉獻……"弘揚奉獻精神,凝聚起萬眾一心奮鬥新時代的強大力量,讓每一個奮鬥者在平凡的崗位上,不斷追夢,成就不凡。
Times change,while the spirit of dedication remains the same. Today, the spirit of dedication has evolved into a driving force of faith. The Chinese policeguard the wellbeing of the people with their lives,so that China is evaluated by foreign media as the most secure country. This is dedication.Chinese craftsmen work day and night on the frontline, making "Created in China"thrill the world time and again. This means dedication. Countless couriers sweat in the vast urban and rural areas, contributing to digital economy. This is also a demonstration of dedication...... We should carry forward the spirit of dedication and gather the powerful strength to strive in the new era,so that those who endeavor in the ordinary posts cancontinue to pursue their dreams and gain extraordinary achievements.
追夢需要激情和理想,圓夢需要奮鬥和奉獻。讓奉獻精神照亮逐夢征程,勇做新時代的見證人、擔當者、實干家,同心築夢、奮鬥圓夢。
To pursue dreams, one should have passion and ideals; torealize dreams, efforts and dedication isessential.In the spirit of dedication, we will have our journey of pursuing dreams illuminated. In the spirit of dedication,weassume the responsibility and practice in a down-to-earth manner,witnessing the great picture of the new era. Let us work together to build our dreams and realize them.