2018年5月28日,習近平總書記在兩院院士大會上發表重要講話,
On May 28, 2018, General Secretary Xi Jinping delivered an important speech at the Meeting of the Academicians of CAS and CAE,
他強調:"希望廣大院士弘揚科學報國的光榮傳統,
stressing that "it is hoped that the academicians carry forward the glorious tradition of serving the country with science,
追求真理、勇攀高峰的科學精神"。
and scientific spirit of climbing great hills in pursuit of truth".
習近平總書記對廣大院士的寄語,
General Secretary Xi Jinping's massage to the academicians,
也是對廣大科技工作者的殷切期盼。
is also an earnest expectation for the science and technology personnel.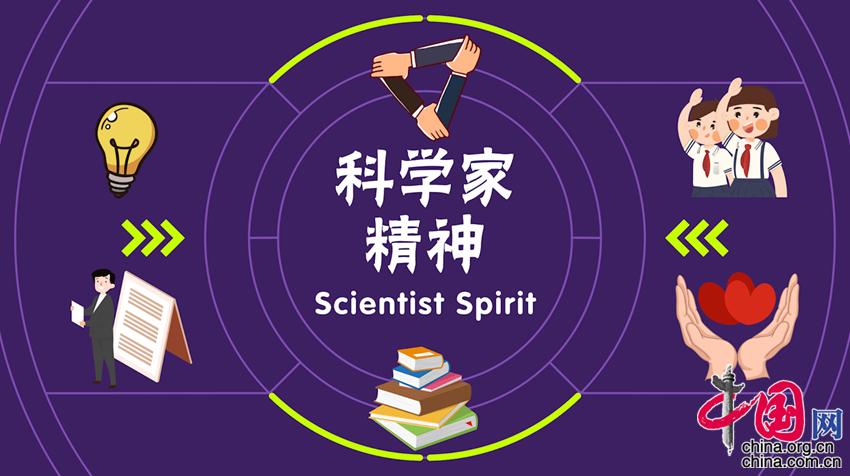 中國科技事業,在短短數十年中由弱漸強,

Growing from weak to strong in just a few decades,
直至在世界舞臺上具有重要影響力,
China's science and technology cause has an important influence in the world now,
離不開一大批科學家的不懈探索,
This change cannot be achieved without the unremitting exploration of a large number of scientists,
逐漸形成了以"愛國、創新、求實、奉獻、協同、育人"為主要內容的科學家精神。
Gradually, the scientist spirit featuring patriotism, innovation, truth-seeking, dedication, coordination and educating is formed.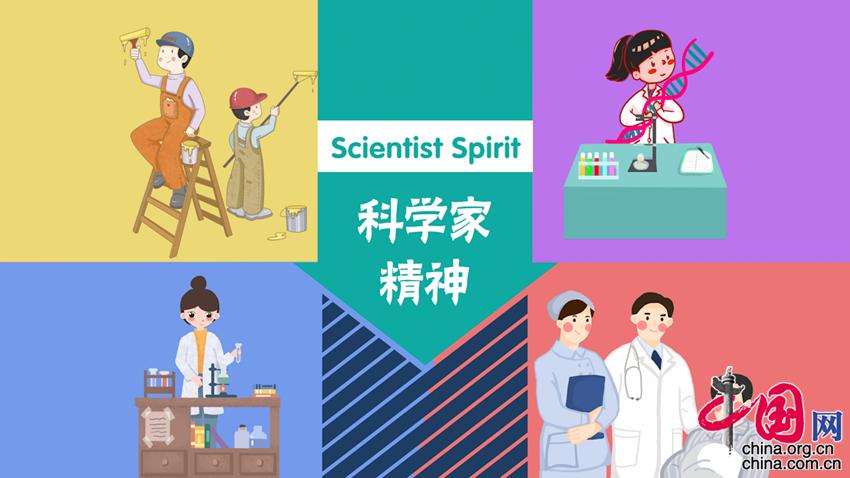 無論是錢學森、鄧稼先、梁思禮等老一輩科學家,

Both the older generation of scientists like Qian Xuesen, Deng Jiaxen and Liang Sili,
還是袁隆平、屠呦呦、鐘揚等時代楷模,
and the role models of the time such as Yuan Longping, Tu Youyou and Zhong Yang,
年代不同、領域不同,
who are of different ages and fields,
但在他們的身上有一種共性——科學家精神。
share a common characteristic – the scientific spirit.
正是有這樣一些人的存在,推動著中國的"神舟"可以飛天,
It is these people that enables Shenzhou manned spacecrafts to explore the space,
"蛟龍"可以入海,
the deep-sea manned submersible Jiaolon to realize expedition in deep sea,
"天眼"更是可以遙看宇宙,
and the five-hundred-meter aperture spherical telescope Tianyan to observe the universe,
中國的高鐵技術、橋梁技術、移動支付及量子通信等高科技
China's high-speed rail technology, bridge technology, mobile payments, quantum communications and other high-tech
也在不斷讓世界為之驚嘆。
are also constantly amazing the world.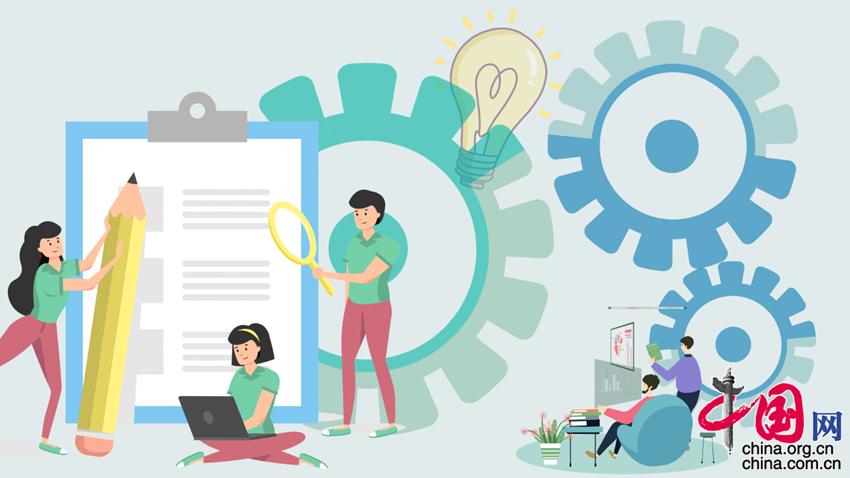 科技興則民族興,科技強則國家強。

The prosperity and strongness of the science and technology means the same status of the country.
新時代弘揚科學家精神,
To carry forward the scientist spirit in the new era,
需要我們將科學家精神實事求是的態度
we need to learn the attitude of seeking truth from facts
和嚴謹的學風
and rigorous style of study from scientists
轉化到工作崗位中去,
and apply them to our posts,
對待工作不馬虎,
We should be careful at work,
要做老實人、説老實話、辦老實事。
and act in good faith when interacting with others, making judgements and performing duties.
科學家那種對待科研創新工作攻堅的精神,
The pioneering spirit of scientists towards scientific research and innovation,
對於每一個時代的每一個創業者都適用。
is applicable to every entrepreneur in every era.
建設世界科技強國,
To build a world powerhouse of science and technology,
需要站得住腳的科技成果,也需要挺得起腰的科學家精神。
we need both widely recognized scientific and technological achievements and scientist spirit.
我們要以科學家精神激發創新活力和潛力,
While stimulating the vitality and potential of innovation under the scientist spirit,
從大局著眼,從小事做起,
we should always keep the big picture in mind and start with small things,
推動我國日新月異向前發展,
This way, we can push China forward with rapid development,
大步邁向世界科技強國行列。
and make great strides towards becoming a world leader in science and technology.