防護服後凝重的眼神、堅毅的表情,爭分奪秒的身影,
Medical workers race against time in protective suits, through which we can see their solemn eyes and resolute expression.
淩晨時依舊燈火通明的醫院……
They work even till the early morning......
新冠肺炎疫情發生以來,
Since the COVID-19 outbreak,
廣大醫護人員不計報酬,無懼生死,
the majority of medical staff, regardless of pay, without fear of death,
衝鋒在前,以身為盾,守護百姓健康,
rushed to the front linefor the health of the people,
以自身行動闡釋了何為救死扶傷的人道主義精神。
With their own actions, they depict the humanitarian spirit of life-saving.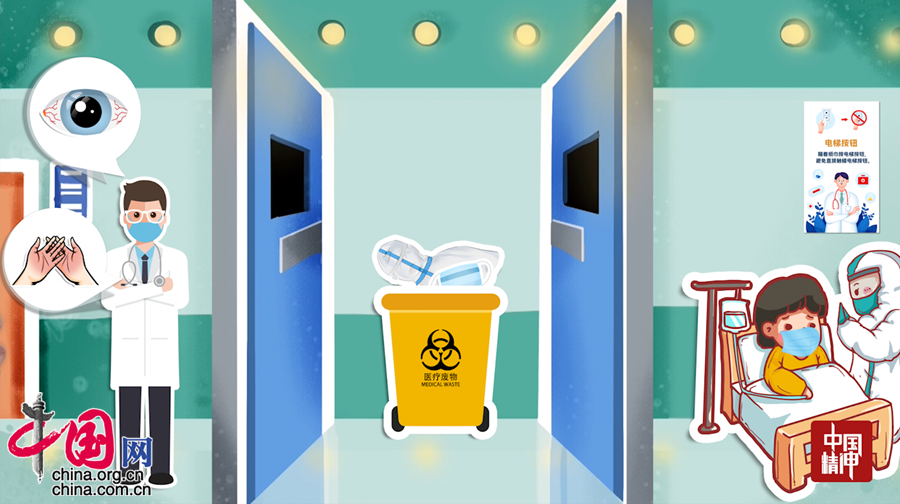 2月23日,習近平總書記
On February 23, General Secretary Xi Jinping
在統籌推進新冠肺炎疫情防控和經濟社會發展工作部署會議中指出:
pointed out at a meeting to advance the work on coordinating the prevention and control of the COVID-19 and economic and social development:
"在這場嚴峻鬥爭中,
that"in this severe fight,
廣大醫務工作者義無反顧、日夜奮戰,
medical workers spare no efforts in fighting against epidemic day and night,
展現了救死扶傷、醫者仁心的崇高精神。"
demonstrating the noble spirit of life-saving and treating patients with benevolence."
長期以來,我國廣大醫務人員牢記習近平總書記的囑託,
For a long time, Chinese medical workers have kept in mind the instructions of General Secretary Xi Jinping
"弘揚救死扶傷的人道主義精神,
to carry forward the humanitarian spirit to save lives
繼往開來,再接再厲,不斷為增進人民健康作出新貢獻"。
and continue to make further contributions to promoting people's health.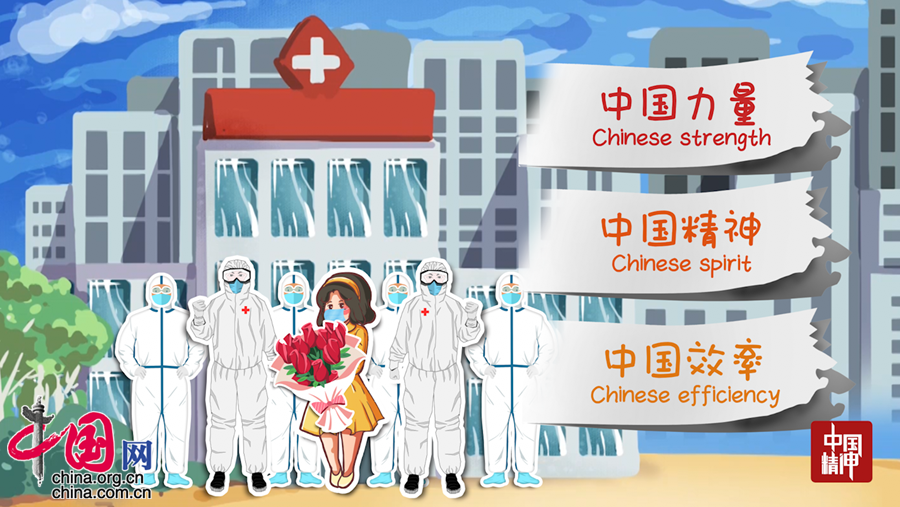 為了健康和生命,他們忘我投入、全力以赴。
Medical workers devote themselves to people's health and lives.
84歲的鐘南山院士和78歲的李蘭娟院士
84-year-old Zhong Nanshan and 78-year-old Li Lanjuan, academicians of the CAE,
義無反顧地趕往武漢防疫最前線;
resolutely rushed to the front line of the anti-epidemic fight in Wuhan.
武漢市金銀潭醫院院長張定宇,
Zhang Dingyu,president of Wuhan Jinyintan Hospital,
隱瞞身患漸凍症的病情,在疫情前線與時間賽跑;
conceals his illness of ALS and races against time in the frontline of the epidemic.
武漢大學中南醫院急救護士郭琴不幸感染,
Guo Qin, a first aid nurse in Zhongnan Hospital of Wuhan University
治愈後重返工作崗位.
returned to work after recovering from the COVID-19.
一雙雙反覆清潔消毒而皴裂紅腫的手,
Many medical staff's hands are cracked and swollen due to repeated cleaning and disinfection,
一雙雙"超長待機"堅守危重病人而佈滿血絲的眼。
and their eyes are bloodshot because they take care of the critically ill patients for a long time.
這一刻,他們牢記救死扶傷的使命,
At this moment, with the mission of healing the injured and rescuing or bringing comfort to the dying in mind,
向著希望拼盡全力。
they do their best for the hope.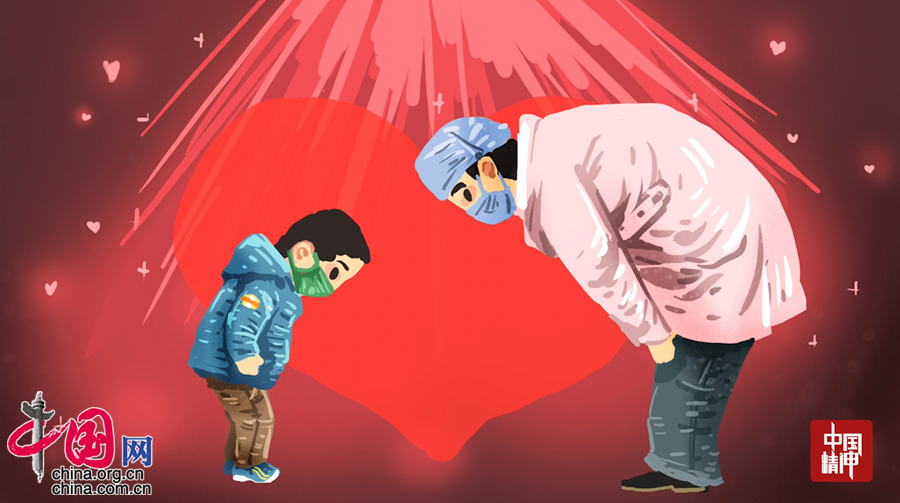 即使困難重重,即使挑戰諸多,即使艱險無比,
In spite of difficulties, challenges and hardships,
他們始終選擇挺在前、衝在前、幹在前,
they always choose to stay on the front line, rush forward, and do their best
用實際行動救死扶傷,
to heal the injured and rescue or bring comfort to the dying with practical actions,
彰顯了"白衣天使"的情懷。
depicting the images of angels in white.
中國人民在疫情防控中
Amid the epidemic prevention and control,
展現的中國力量、中國精神、中國效率,
Chinese strength, Chinese spirit and Chinese efficiency
展現的負責任大國形象,
all demonstrate China's image as a responsible major country,
得到國際社會高度讚譽。
which have won high praise from the international community.
在這個特殊時刻,
At this special moment,
讓我們共同致敬一線抗戰、勇敢前行的逆行者們,
let us pay tribute to those who fight bravely on the front lines.
是你們的共同付出,讓這片熱土充滿希望和光明!
It is your joint effort to make this land full of hope and light!