7月31日上午,北斗三號全球衛星導航系統建成暨開通儀式在北京舉行。習近平總書記充分肯定了北斗系統特別是北斗三號全球衛星導航系統建設取得的成就,強調指出,參與北斗系統研製建設的全體人員迎難而上、敢打硬仗、接續奮鬥,發揚"兩彈一星"精神,培育了新時代北斗精神,要傳承好、弘揚好。
On the morning of July31, the completion and commissioning ceremony for the BeiDou Navigation Satellite System (BDS-3) was held in Beijing. General Secretary Xi Jinping expressed full acknowledgment of the achievements of the construction of the BDS, especially the BDS-3, and stressed that all personnel participating in the development and construction of the BDS have overcome difficulties, dared to fight hard battles and worked hard. They have carried forward the spirit of "Two Bombs, One Satellite" and cultivated the BeiDou spirit in the new era which should be passed on and carried forward.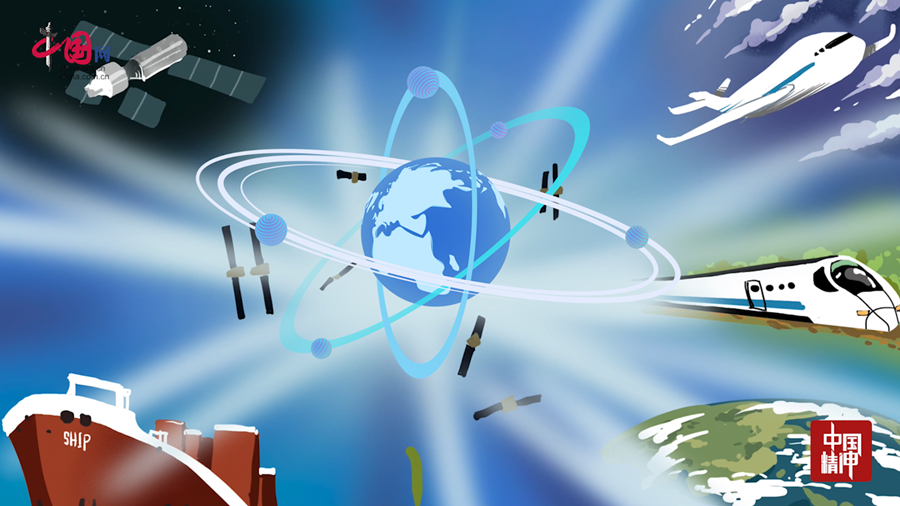 從2000年10月第一顆北斗一號試驗衛星成功發射,到2020年6月23日北斗三號最後一顆全球組網衛星完成部署,20年來,44次發射,中國先後將4顆北斗試驗衛星,55顆北斗二號、三號組網衛星送入太空,完成全球組網。
In October 2000, the first BDS-1 experimental satellite was successfully launched. On June 23, 2020, the last BDS-3 constellation satellite was deployed. Over the past 20 years, China has conducted 44 BDS launch missions. The country has launched 4 BDS-1 experimental satellites, 55 BDS-2 and BDS-3 constellation satellites into the space, completing the global constellation deployment.
北斗全球衛星導航系統是我國迄今為止規模最大、覆蓋範圍最廣、服務性能最高、與人民生活關聯最緊密的巨型複雜航太系統。參研參建的400多家單位、30余萬名科研人員合奏了一曲大聯合、大團結、大協作的交響曲,孕育了"自主創新、開放融合、萬眾一心、追求卓越"的新時代北斗精神。
Beidou is so far China's largest complicated space-based system that covers the widest area, features the best services, and has the closest relation with people's daily lives. More than 300,000 scientific personnel from over 400 institutes involving in Beidou's development and construction have performed a symphony of great unity and collaboration, which gives birth to the BeiDou spirit in the new era of the "independent innovations, unity and collaboration, overcoming difficulties, and the pursuit of excellence".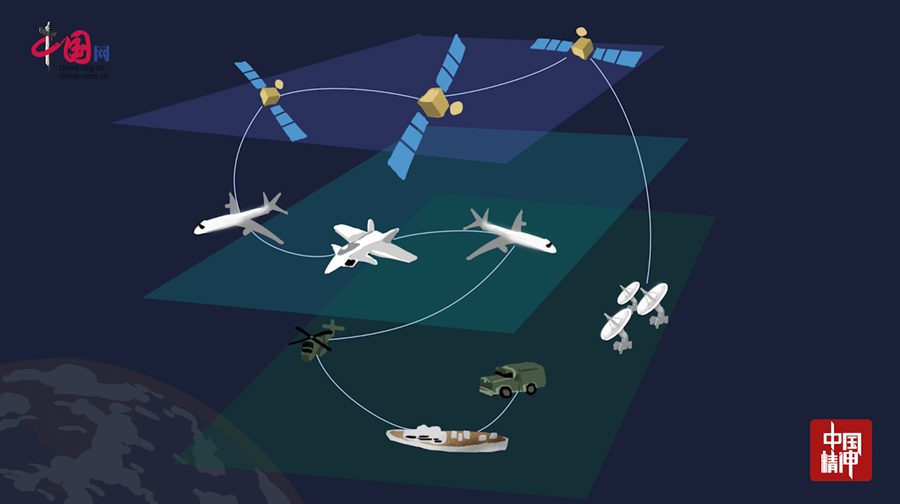 偉大事業催生偉大精神,偉大精神推動偉大事業。"兩彈一星"橫空出世,"神舟"飛天,"嫦娥"奔月,"天眼"探空,"墨子"傳信,"天問"探火……一項項自主創新事業的突破,離不開創新的思路、高效的組織、精細的管理,更離不開精神力量的支撐。從1994年北斗一號工程立項開始,一代代航太人一路披荊斬棘、不懈奮鬥,克服了各種難以想像的艱難險阻,孕育了"自主創新、開放融合、萬眾一心、追求卓越"的北斗精神。他們在陌生領域從無到有進行全新探索,在高端技術空白地帶白手起家,用信念之火點燃了北斗之光,推動北斗全球衛星導航系統閃耀浩瀚星空、服務中國與世界。
The great cause gives birth to the great spirit, and the great spirit, in turn, promotes the great cause. The "Two bombs, One satellite" project, Shenzhou spacecraft, the lunar probe Chang'e, the five-hundred-meter aperture spherical telescope (FAST) Tianyan, the quantum science satellite Mozi, and the Mars probe Tianwen… Breakthroughs in these independent innovation projects cannot be achieved without innovative ideas, efficient organization, meticulous management, and even more spiritual support. Since the BDS-1 project got official approval in 1994, generations of aerospace scientists have made unremitting efforts to overcome unimaginable difficulties, giving birth to the BeiDou spirit of the "independent innovations, unity and collaboration, overcoming difficulties, and the pursuit of excellence". They have made new explorations in an unfamiliar area and started from scratch to develop high-end technology. They illuminated the BDS-3 with their conviction, and made the constellation shine in the universe and serve both China and the rest of the world.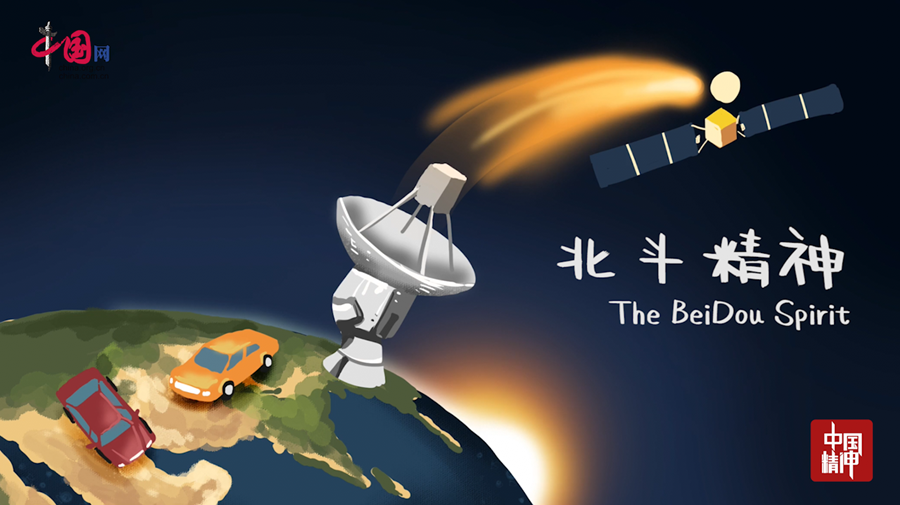 仰望星空、北斗璀璨,腳踏實地、行穩致遠。北斗精神傾注著責任與擔當、浸透著愛國和情懷、滿含著拼搏和創新。弘揚北斗精神,不懈探索,砥礪前行,向著星辰大海不斷進發,追逐新時代航太強國夢想,讓科技之光閃耀世界。
Looking up at the starry sky, we cansee the BDS is ready to shine bright; and we still need to stand on the solid ground to move forward steadily. The BeiDou spirit embodies responsibility, love of the country, great effort and innovation. Carrying forward the BeiDou spirit inspires us to make unremitting explorations and keep moving forward to the sea of stars to chase the dream of advancing China as a major power in space in the new era. The light of science and technology will shine in the world.