2013年8月16日中國援外醫療隊派遣50週年,習近平總書記向曾經參加和正在國外執行任務的援外醫療隊全體同志致以誠摯的慰問,"大家遠離祖國和親人,克服了種種困難,以實際行動鑄就'不畏艱苦、甘於奉獻、救死扶傷、大愛無疆'的中國醫療隊精神,展示了中國人民熱愛和平、珍視生命的良好形象。"
On August 16, 2013, the 50th anniversary of the dispatch of China's international medical aid team, General Secretary Xi Jinping extended his sincere condolences to all comrades of international medical aid team who had participated in and were performing missions abroad. He said "leaving motherland and families and overcoming all kinds of difficulties, you have formed the spirit of Chinese medical team featuring no fear of hardships, willingness to dedicate, saving lives and great love with practical actions,presenting a positive image of the Chinese people who love peace and value lives".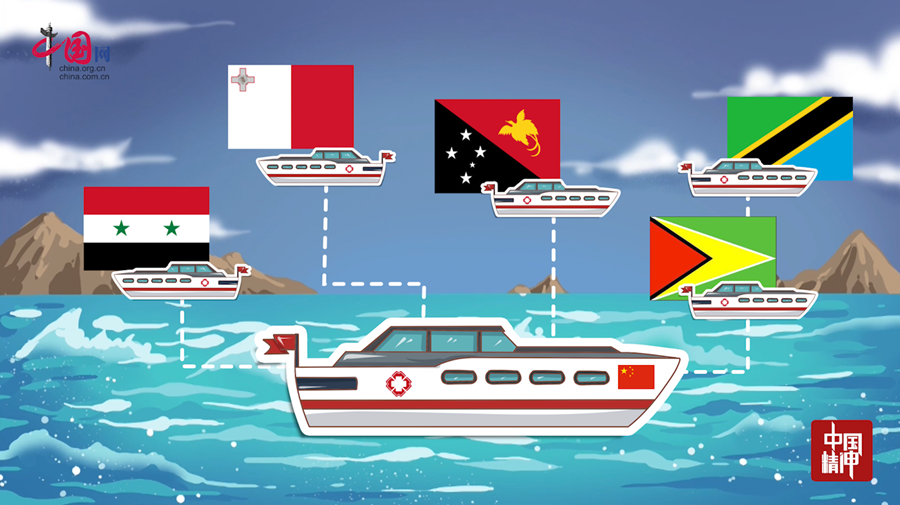 有這麼一支醫療隊,甘忍遠離親人之苦、甘冒殞命之險,跨海越洋,在1963年至今的57年中,從第一批的24位累計到今天的2.6萬人次,先後遠赴亞、非、拉、歐和大洋洲的71個國家,不畏艱苦、甘於奉獻,其中約2000人次獲得受援國政府頒發的總統勳章等各種國家級榮譽,這就是獲得世界廣泛讚譽的中國援外醫療隊。這項事業堅持了57年,留下了一支"不走的醫療隊"。
There is such a medical team, the members of which volunteer to leave families and risk their lives to cross oceans. In 57 years since 1963, this medical team, with 24 members in the first batch to 26,000 person-times today, went to 71 countries in Asia, Africa, Latin America, Europe, and Oceania. They are not afraid of hardships and willing to dedicate. About 2,000 of them won variousstate-level honors such as the Presidential Medal issued by the recipient countries. This is the Chinese foreign medical aid team which has won worldwide praise. This causehas been lasting for 57 years, creating a "never leaving medical team".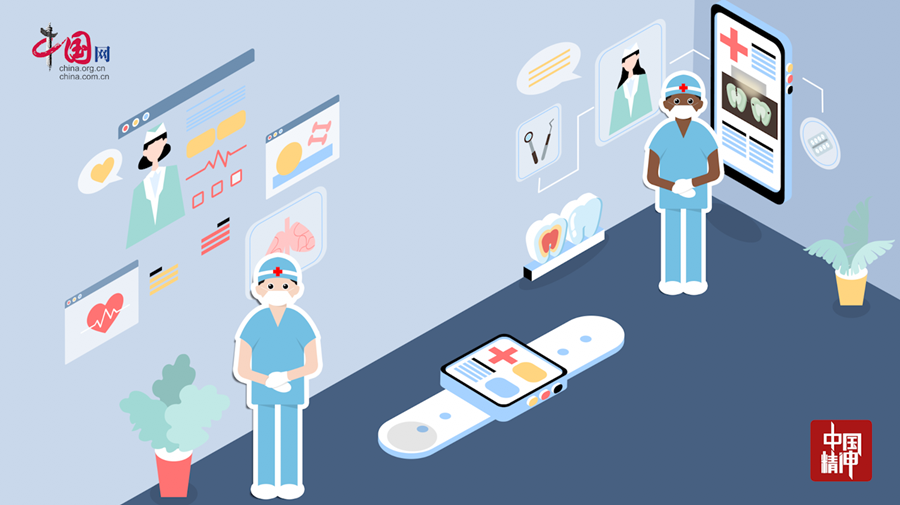 授人以魚不如授人以漁。中國援外醫療隊帶給受援國的不是一年又一年的外部援助,而是幫助他們實現一代又一代的醫療技術自立,以精湛的醫術和高尚的醫德,全心全意為受援國人民服務,促進受援國醫療衛生事業發展和人民健康水準提高。
It's better to teach a man fishing than to give him fish. It is not the external assistance that the Chinese medical aid teams bring to recipient countriesyear after year, but to help them achieve medical technology independence from generation to generation. With superb medical skills and noble medical ethics, the team members wholeheartedly serve the people of the recipient countries, and promote the development of medical and health services and the improvement of people's health in the recipient countries.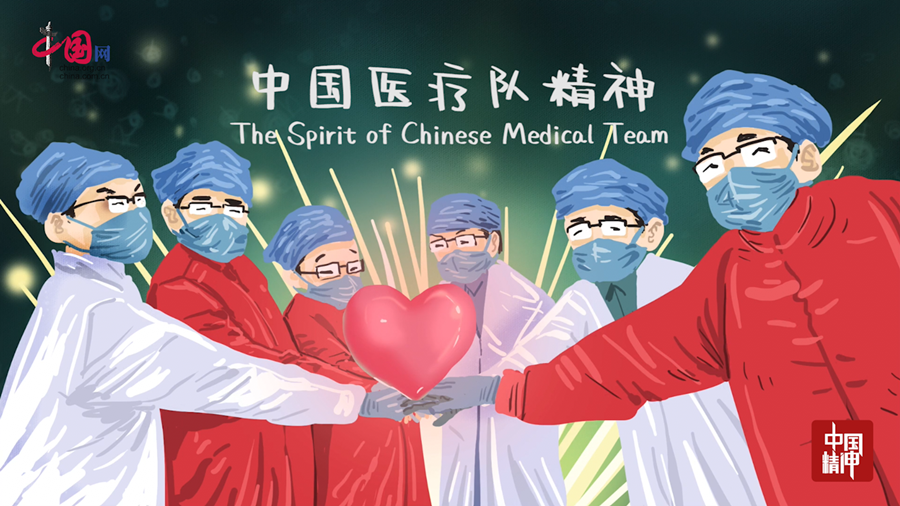 醫療對外援助,是我國和發展中國家之間開展時間最長、涉及國家最多、成效最為顯著的合作項目。中國援外醫療隊甘於奉獻,增進了我國與廣大發展中國家民心相通、民意相融,在構建人類命運共同體的過程中,傳承著"大愛無疆"的人文情懷。
Foreignmedical aid is the longest-running cooperation project between China and developing countries that involves the most countries and achieve most notable results. The dedicated members of Chinese international medical aid teams have boosted people-to-people amity between China and developing countries and inherited the humanistic feelings of great lovein the process of building a community with a shared future for mankind.