2019年8月21日習近平總書記來到甘肅古浪縣八步沙林場,察看林場風貌,拿起一把開溝犁,參與到治沙勞動中。習近平強調,當前,生態文明觀念日益深入人心,要繼續發揚"六老漢"的當代愚公精神,再接再厲,再立新功,久久為功,讓綠色的長城堅不可摧。

On 21 August, 2019, General Secretary Xi Jinping inspected Babusha Forest Farm in Gulang county, Gansu province. He picked up a furrow plough to participate in the work of desertification control. Xi Jinping stressed that at present, the awareness of ecological civilization is increasingly popular. We must continue to carry forward the contemporary Yugong spirit of "six old men" to make the green Great Wall indestructible with our unremitting efforts and new contributions.
39年來,八步沙"六老漢"三代人,以"愚公移山"的毅力創造了荒漠變林海的人間奇跡,從"吃飯就著沙,睡覺裹著沙,眼裏看的心裏想的都是沙",到如今已完成治沙造林20多萬畝,管護封沙育林草面積近40萬畝。書寫了從"沙逼人退"到"人進沙退"的綠色篇章。以"六老漢"及其子孫三代為代表的八步沙林場職工,薪火相傳,播撒綠意,為構築西部生態安全屏障作出了重要貢獻。
For 39 years, three generations of farmers from families of "six old men" in Babusha Forest Farm have created the miracle of turning a desert into a forest with the perseverance of "Yugong moving mountains". At the beginning, from having meals to sleeping, sand existed in nearly every corner of their lives. While today, they have completed more than 200,000 mu of desertification control and afforestation, planted and managed nearly 400,000 mu of trees and grasses to stabilize the sand. The situation has changed from"sand forcing people back" to "people driving sand back". The staff of Babusha Forest Farm, represented by the "six old men" and their three generations of descendants, have passed on baton of afforestation to make important contributions to building west China's ecological security shields.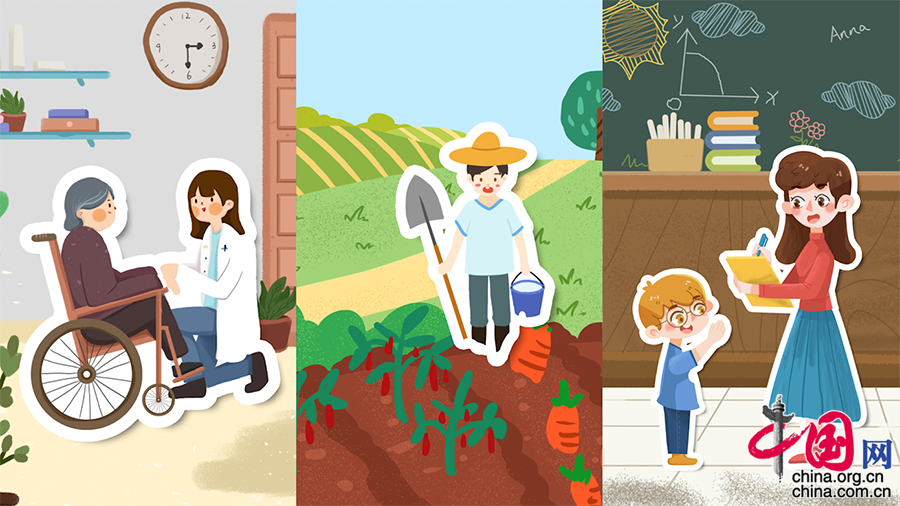 新時代仍需弘揚愚公精神,以永不懈怠的熱情和一往無前的姿態,吃苦在先、奮戰在先,在各自工作崗位上努力創造出不平凡的業績。只要立下愚公志、敢啃硬骨頭,不畏艱險、接續奮鬥,就沒有攻克不了的難關、沒有實現不了的願景。
In the new era, it is still necessary to carry forward the Yugong spirit. We should keep on striving with endless enthusiasm and be the first to fight and bear hardships, so as to make remarkable achievements on ordinary positions. As long as we have the determination of Yugong to work on difficult issues tirelessly and undauntedly, all difficulties can be overcome and all visions can be achieved.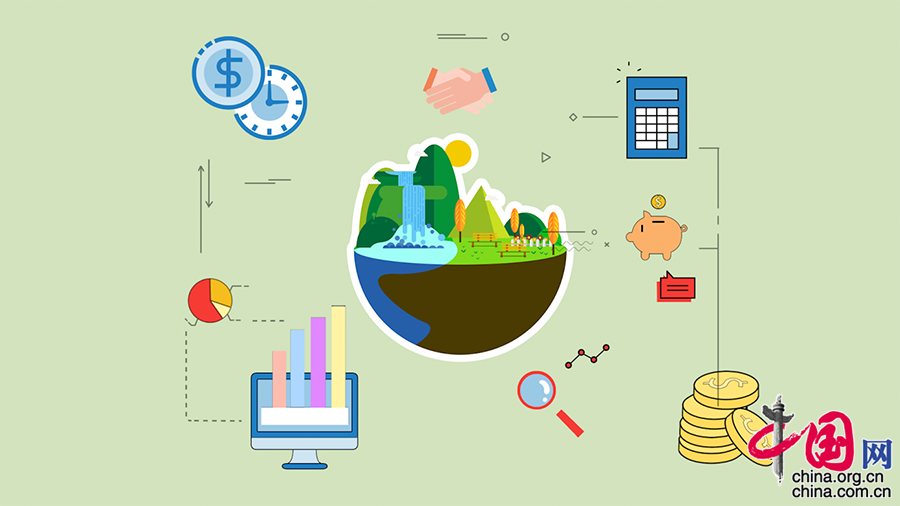 八步沙的治沙人堅信,"今天我能種活一棵樹,明天就會種活千萬棵樹。"在"綠水青山就是金山銀山"的理念指引下,不斷鞏固和發展祖國綠色生態屏障,一茬接著一茬幹,一張藍圖繪到底,方能讓生態更美好、中國更美麗,真正實現荒山綠、河水清、百姓富。
The staff in Babusha Forest Farm firmly believe that "one tree is planted today, and millions of trees will grow tomorrow". Under the guidance of the idea of "green mountains are also gold mountains", China's green ecological barriers have been continuously consolidated and developed. With unremitting efforts on one blueprint, we will make ecology better and build a more beautiful China with green mountains, clear rivers, and rich people.