2018年10月20日,習近平總書記致電祝賀國産大型水陸兩棲飛機AG600水上首飛成功,
On October 20, 2018, General Secretary Xi Jinping sent congratulatory messages on the successful maiden water takeoff of the AG600, China-made large amphibious aircraft,
希望各有關方面繼續弘揚航空報國精神,
hoping that all participating institutions and individuals continue to promote the spirit of aeronautical patriotism,
切實貫徹新發展理念,奮力推動創新發展,
implement the new concept of development and push forward innovation-driven development.
再接再厲,大力協同,確保項目研製成功,
Xi Jinping called for continued and coordinated efforts to ensure the success of the project,
繼續為滿足我國應急救援體系和國家自然災害防治體系建設需要、
in order to meet the needs of strengthening China's emergency rescue system and a national natural disaster prevention system,
實現建設航空強國目標而奮鬥。
and realize the goal of building China's strength in aviation.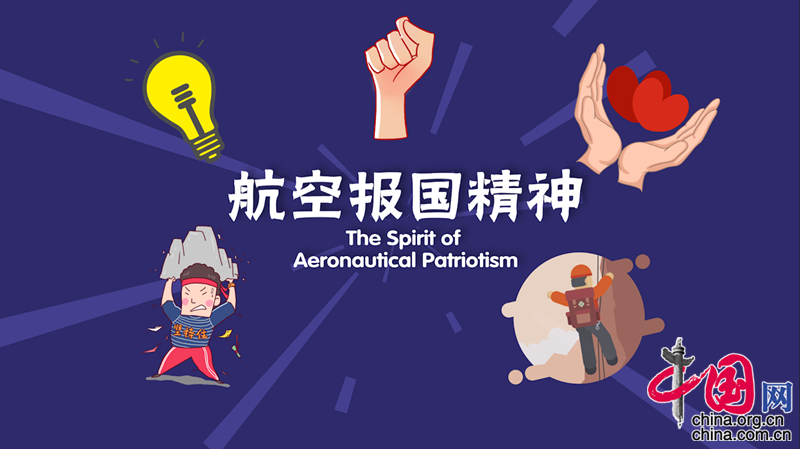 "航空報國精神",就是知難而進的奮鬥精神、是百折不撓的創新精神、是甘於平淡的奉獻精神、是祖國至上的拼搏精神、是挑戰極限的攀登精神。

The spirit of aeronautical patriotism means striving in spite of difficulties, innovating persistently, devoting to the cause throughout plain days, struggling for motherland, and challenging the limits.
50萬共和國航空人以提升國家綜合實力、謀求國人安康福祉為最高目標,
With the supreme goal of enhancing the comprehensive strength of China and seeking the well-being of Chinese people,
不斷挑戰極限、超越自我,譜寫出一曲獨具航空工業風貌的慷慨壯歌,
500,000 Chinese aviation people constantly challenge their limits and go beyond themselves to depict the features of aviation industry.
孕育了一大批像羅陽一樣的航空英模。
Among them, a large number of aviation heroes such as Luo Yang spring up.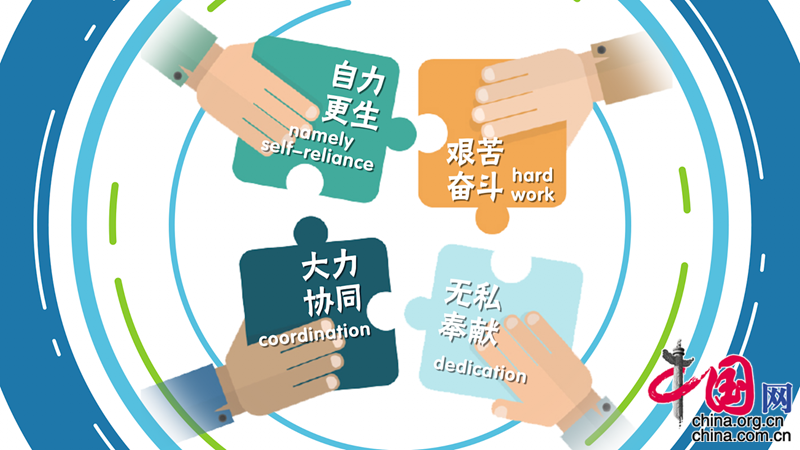 隨著時代的變遷,融入航空人血液和基因的"航空報國"精神內涵也不斷得到豐富、深化和發展:

With the changes of the times, the spirit of aeronautical patriotism integrated into the blood and genes of aviation people has been enriched, deepened and developed constantly.
結合航空武器裝備研製生産,提煉形成的"飛豹"精神、"殲10"精神等重點型號精神;
The spirits of "FBC-1", "J-10" and other key models are refined by the development and production of aviation weapons and equipment.
從1980年運-10首飛到2017年C919首飛成功,跨越半世紀的逐夢歷程彰顯出的永不放棄精神;
Spanning half century, the maiden flight of Y-10 in 1980 and the successful first flight of C919 in 2017 reveal the never-give-up spirit in the course of chasing dream.
20世紀80年代提出的"自力更生,艱苦奮鬥,大力協同,無私奉獻"的行業精神;
The industry spirit, namely self-reliance, hard work, coordination and dedication, was put forward in the 1980s.
以"航空工業英模"羅陽為代表的"愛國奉獻、為民務實、嚴於律己、淡泊名利"的精神。
The spirit of "patriotism, dedication, working for the people, pragmatism, self-restraint and being indifferent to fame and fortune" is represented by Luo Yang, an aviation hero.
進入新時代,我們走上了建設航空強國的新征程,
In the new era, we have embarked on a new journey of constructing an aviation power,
"航空報國"精神更加強調忠誠奉獻,堅守擔當,敬業精業、創新超越。
and the spirit of aeronautical patriotism has put more emphasis on loyalty, dedication, commitment, responsibility, professionalism, innovation and transcendence.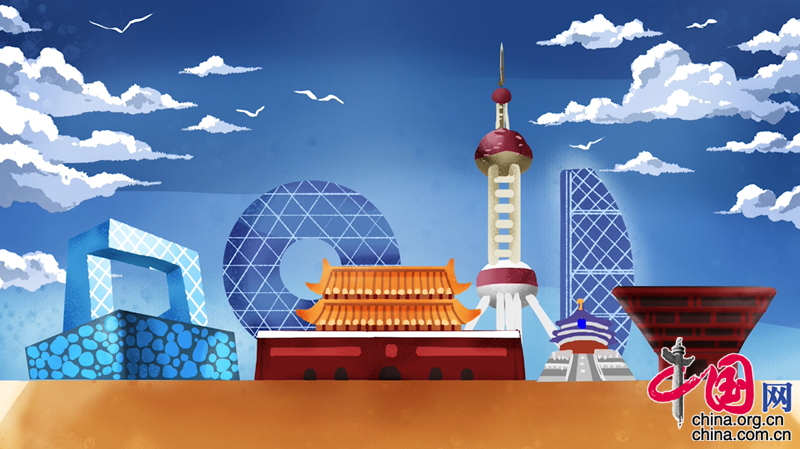 實現新時代航空強國宏偉目標,需要我們繼續弘揚航空報國精神。

To realize the grand goal of aviation power in the new era, we still need to carry forward the spirit of aeronautical patriotism.
我們要將"航空報國"演化成"崗位報國",以航空英模為燈塔,用咬定青山不放鬆的韌勁,用愈挫愈奮、愈戰愈勇的氣魄,為中華復興增磚添瓦、貢獻力量。
Learning from the spirit of aeronautical patriotism and the aviation heroes, we will be resilient and indomitable to serve the country in our own posts, so as to contribute to the rejuvenation of China.