2020年1月18日,習近平總書記給74集團軍某旅"硬骨頭六連"全體官兵回信,勉勵他們牢記強軍目標,傳承紅色基因,苦練打贏本領,把"硬骨頭精神"發揚光大,把連隊建設得更加堅強。
On January 18, 2020, General Secretary Xi Jinping wrote back to all the officers and soldiers of a company known as the "hard-boned sixth company" of the 74th Group Army of the PLA, and urged them to keep in mind thegoal of building a strong military, pass on their red genes and hone their capabilities to win wars. Xiencouraged them to carry forward the "hard-boned spirit" and build a strong military unit.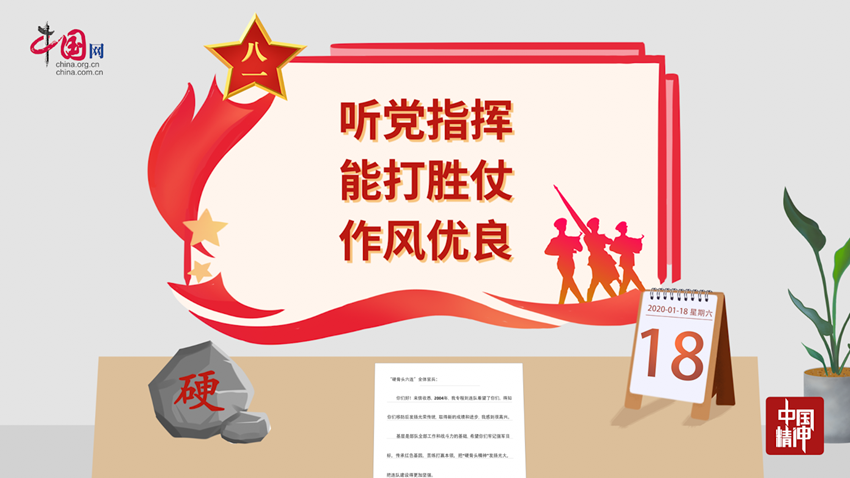 六連有講不完的故事,56年前,1964年1月22日,解放軍某部六連因"戰備思想硬、戰鬥作風硬、軍事技術硬、軍政紀律硬"被國防部授予"硬骨頭六連"光榮稱號。以能打大仗、善打惡仗、敢打硬仗而聞名的"硬骨頭六連"是一支有著光榮傳統的英雄連隊,硬在勇猛頑強、從不畏懼,素以"三股勁""四過硬"的"硬骨頭精神"享譽全軍。
There are endless stories in sixth company. 56 years ago, on January 22, 1964, sixth company of a PLA unit was conferred the honorary title of "hard-boned sixth company" by the Ministry of National Defense for its readiness for battle, bravery shown in combat, superior military tactics and tough discipline. Known for its ability to fight big battles, tactics in fierce battles and courage to fight hard battles, the "hard-boned sixth company" is a heroic company with a glorious tradition. Brave, tenacious and never afraid, they are known for this "hard-boned spirit" throughout the army.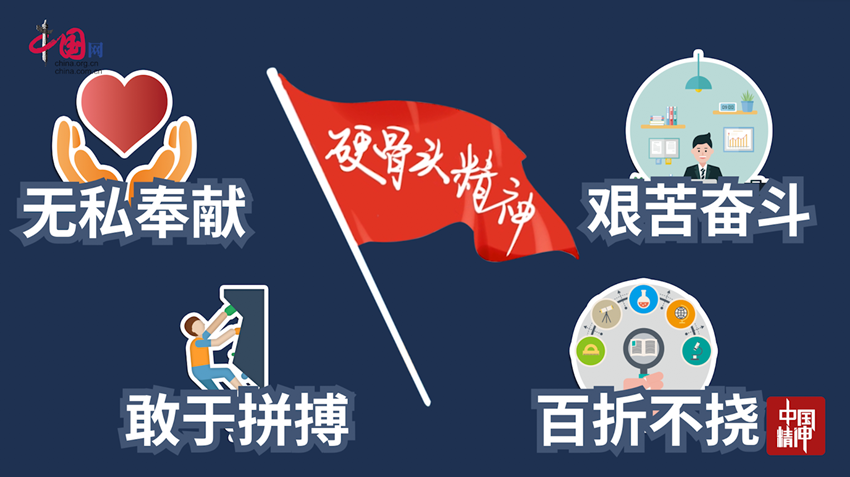 "硬骨頭精神",是一種艱苦奮鬥、百折不撓的精神,也是一種敢於拼搏、無私無畏的精神。這種精神不僅體現在軍人群體,更體現在各行各業的奮鬥者們身上。無數勤勉務實的勞動者、默默無聞的實幹者在平凡的崗位上做出不平凡業績,他們中有救死扶傷的醫務工作者,有幾十年如一日甘坐冷板凳的科研人員,有實幹興業的企業家……他們是榜樣,是時代的標桿,無數像他們這樣的人,啃下了最硬的骨頭,也創造了屬於新時代的輝煌。
The hard-boned spirit depicts hard work and perseverance, as well as the courage to struggle, the selflessness and fearlessness. It is not only a portrayal of soldiers, but also reflected in those who strive in all walks of life. Countless industrious and pragmatic workers and unknown doers have made extraordinary achievements in their ordinary positions. They are medical workers who heal theinjured and rescue the dying, scientific researchers who have been dedicated themselves to work regardless of the reward for decades, and entrepreneurs whodo solid workand grow businesses... They are role models and benchmarks of the times. Countless people like them have cracked the hardest bones and created the glory of the new era.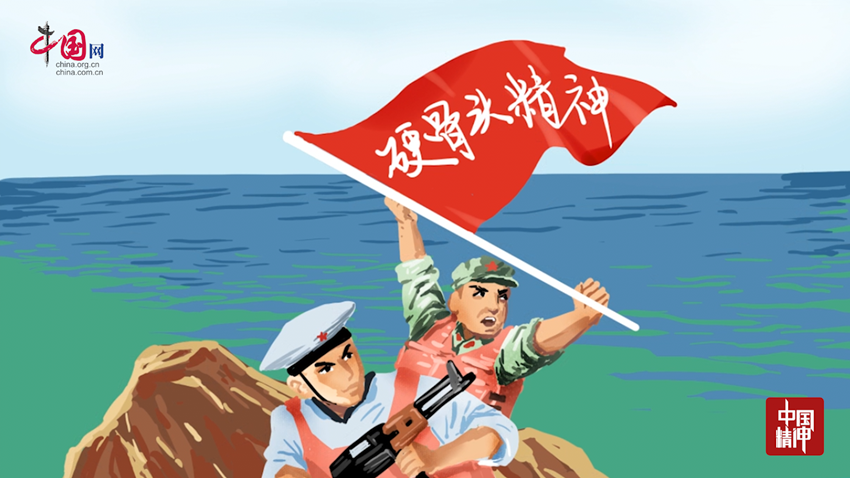 如今,我們比歷史上任何時候都更接近民族復興的目標。離目標越近,越需要一鼓作氣,以"硬骨頭精神"面對前進路上的"硬骨頭",敢於攻堅克難,不斷超越自我,開拓更加宏闊的天地。
Today, we are closer than any other period in history to the goal of the great rejuvenation of the Chinese nation. The closer we are to our goal, the more we need to called for consistent efforts to face the "hard bones" on the way forward with the "hard-boned spirit". With the courage to overcome difficulties and surpass ourselves, we will open up a broader horizon.