2020年10月25日是中國人民志願軍抗美援朝出國作戰70週年紀念日,習近平總書記曾指出,"偉大的抗美援朝精神,是中華民族傳統美德和民族品格的集中展示,是以愛國主義為核心的民族精神的具體體現。這種精神永遠是中國人民的寶貴財富。"
October 25, 2020 is the 70th anniversary of Chinese People's Volunteers entering the battlefield to resist US aggression and aid Korea. General Secretary Xi Jinping once pointed out that "The great spirit of the War to Resist US Aggression and Aid Korea is a demonstration of traditional virtues and national character of the Chinese nation, and an embodiment of the national spirit with patriotism at its core. This spirit will always be the precious asset of the Chinese people".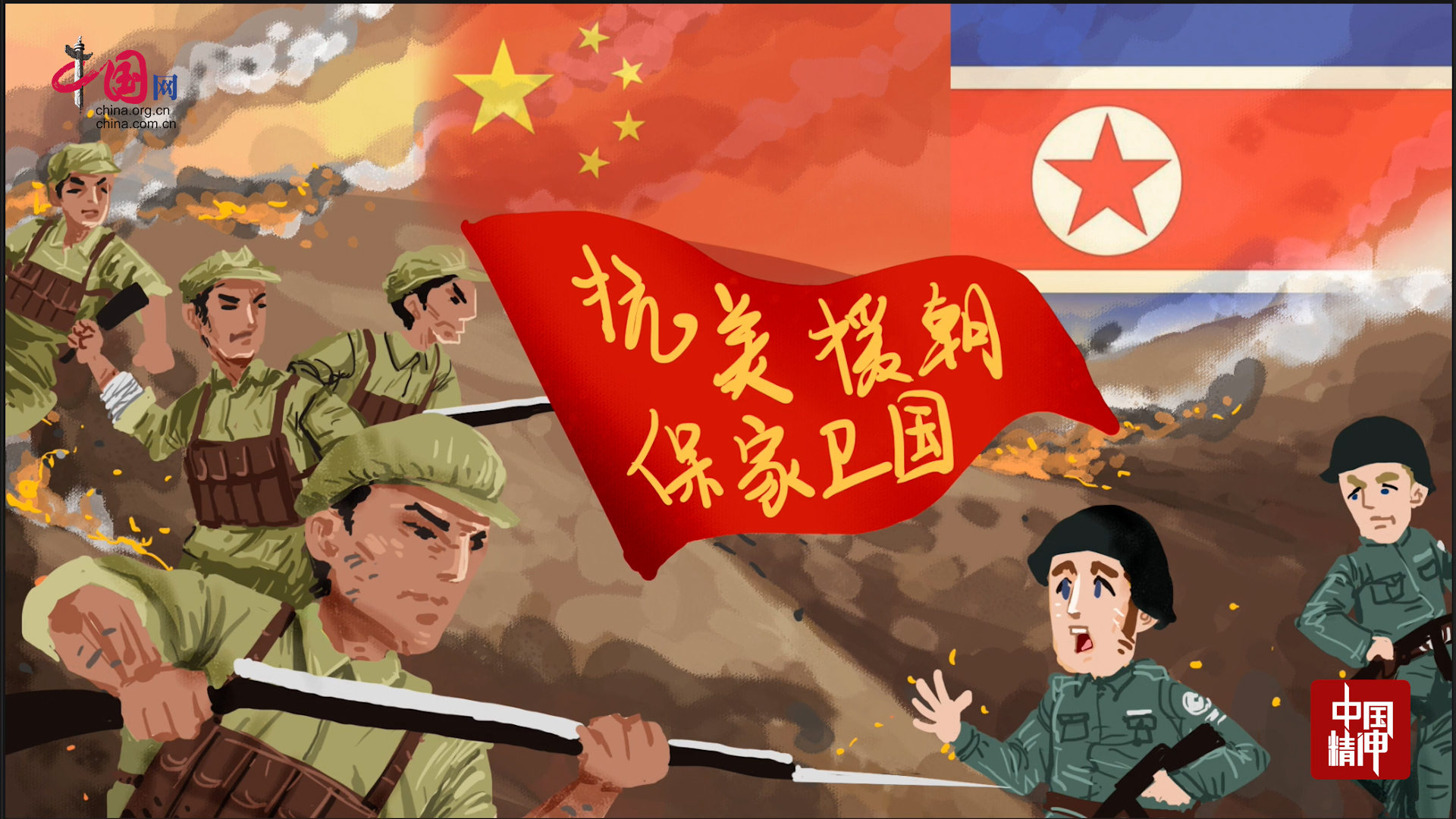 1950年,新中國成立不久,朝鮮戰爭爆發,戰火燒到了遼寧省鴨綠江邊。在國家安全面臨重大威脅的危機關頭,240多萬中國人民志願軍毅然奔赴朝鮮戰場,同朝鮮人民軍一道進行了兩年零九個月捨身忘死的浴血奮戰,用鮮血和生命贏得了這場"開國之戰""正義之戰"的偉大勝利,譜寫了氣吞山河的英雄壯歌,創造了人類戰爭史上以弱勝強的光輝典範,更錘鍊出了影響至今的抗美援朝精神。
In 1950, shortly after the founding of New China, the Korean War broke out and the flames of war stretched to the Yalu River in Liaoning Province. At the critical moment when national security was facing a major threat, more than 2.4 million Chinese People's Volunteers resolutely entered the battlefield to fought alongside the Korean People's Army at the risk of death for two years and nine months, and won the great victory of "the first war since the founding" and "the war of justice" with their blood and lives. They composeda magnificent heroic song, created a glorious example of the weak overcoming the strong in the history of human warfare, andforged thespirit of the War to Resist US Aggression and Aid Korea that remains influential.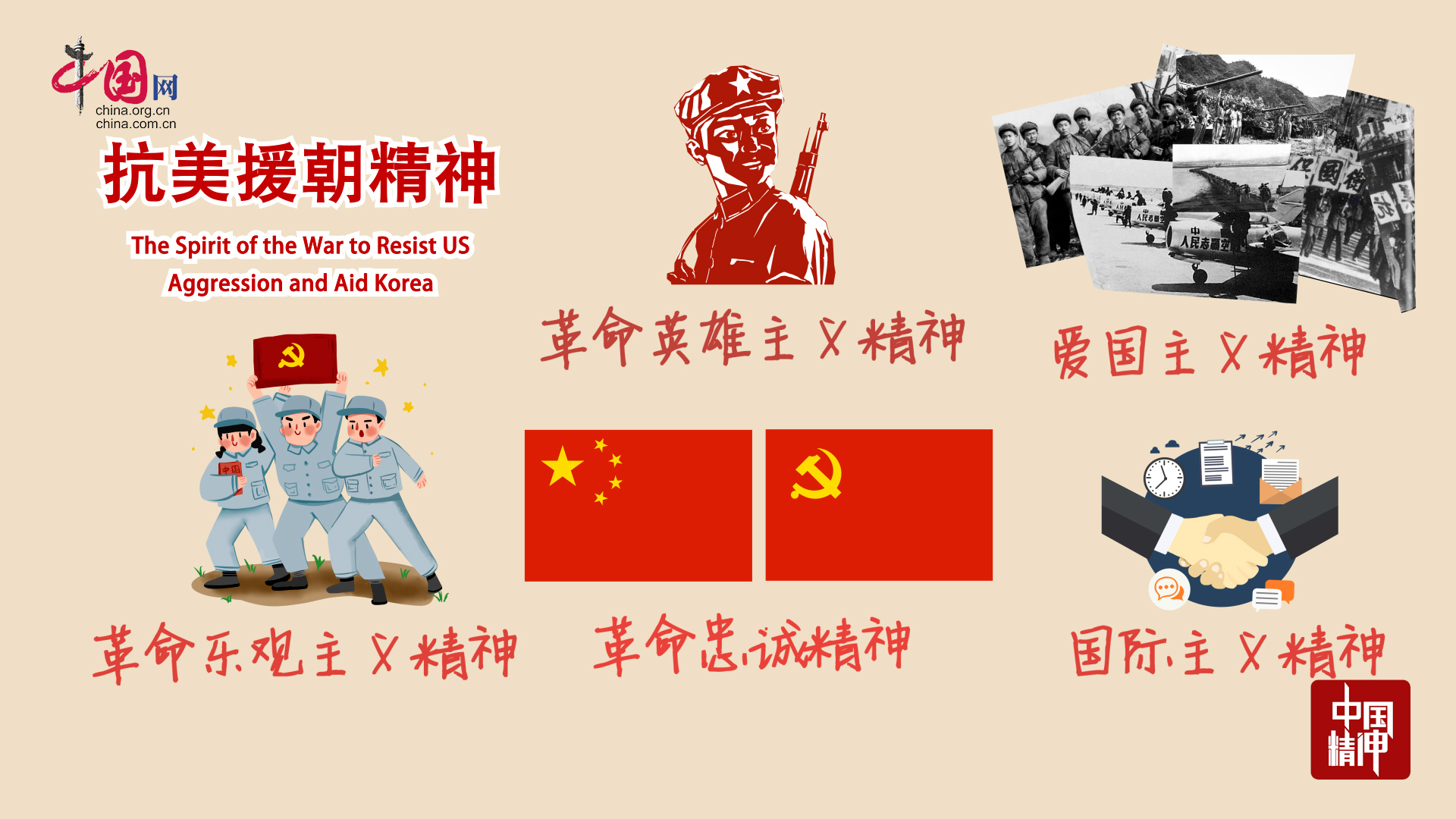 抗美援朝精神是全國各族人民同仇敵愾、剋敵制勝的強大精神力量。這是奮不顧身的愛國主義精神,是捨身忘死的革命英雄主義精神,是不畏艱苦的革命樂觀主義精神,是慷慨奉獻的革命忠誠精神,是維護和平與正義的國際主義精神。70年過去了,這些精神仍熠熠生輝,不斷激勵當代青年堅定理想信念,拼搏奮進、勇往直前,用青春與奮鬥為這美好的時代做出應有的貢獻。
The spirit of the War to Resist US Aggression and Aid Korea is a powerful spiritual force of the Chinese people of all ethnic groups uniting to defeat the enemy. This is the spirit of patriotism of being courageous and daring, the spirit of revolutionary heroism of fearing no sacrifice, the spirit of revolutionary optimism in spite of hardships,the spirit of revolutionary loyalty of generous dedication, and the spirit of internationalism that safeguards peace and justice. Seventy years have passed, and these spirits are still shining. They continue to inspire contemporary young people to firm up their ideals and convictions and work hard to make due contributions to this beautiful era with their youth and struggle.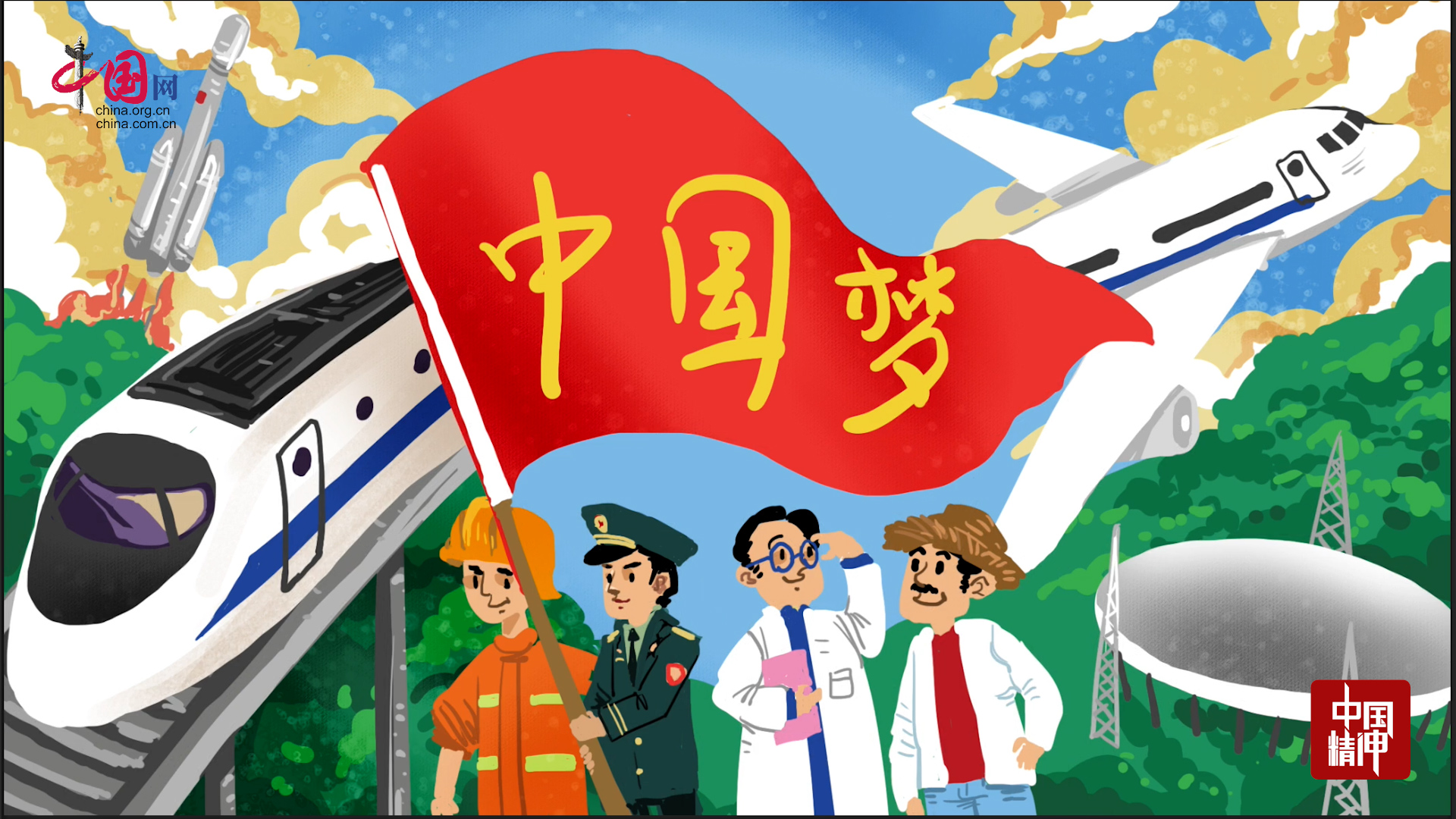 銘記歷史,緬懷英雄,是為了更好地前行。弘揚偉大的抗美援朝精神,匯聚蘊藏於人民中的磅薄力量,不畏風浪,勇毅前行,在克服困難中發展壯大,在應對挑戰中超越自我,在團結一致中展現偉力,為推進社會主義現代化建設、實現中華民族偉大復興的中國夢不懈奮鬥。
Remembering the history and honoring the heroes is to move forward better. To carry forward the great spirit of the War to Resist US Aggression and Aid Korea, we should pool powerful strengthof the peopleto forge ahead despite difficulties. So that we can develop and grow in overcoming difficulties, surpassourselves in coping with challenges, and show strength in solidarityso as to work together with perseverance toadvance socialist modernization and realize the Chinese Dream of national rejuvenation.