.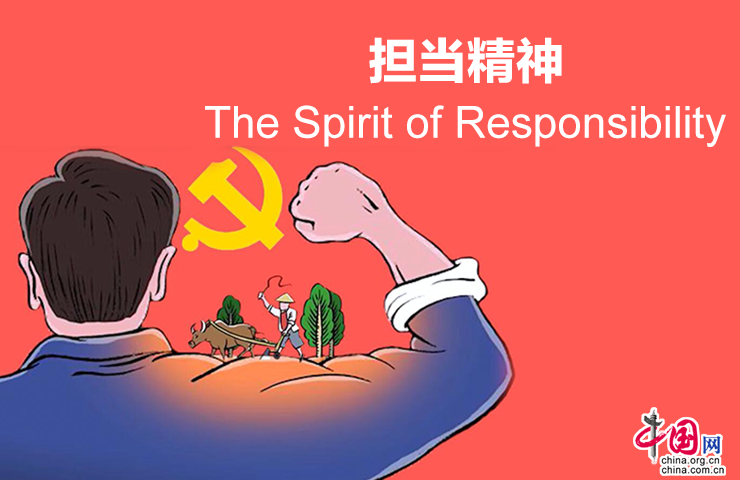 擔當精神是共産黨人從歷史中繼承的優秀品質。
The spirit of assuming full responsibility is a good quality of CPC members, which they inherited from their predecessors.
2017年10月25日,
On October 25, 2017,
在十九屆一中全會上,
at the First Plenary Session of the 19th Central Committee,
習近平總書記就對中央委員會全體同志提出,
General Secretary Xi Jinping told the Central Committee that they must be loyal to the Party,
一定要忠於黨、忠於祖國、忠於人民,
to the motherland and to the people;
一定要心懷憂患、勇於擔當、甘於奉獻,
keep hardship and adversity in mind, assume responsibility, and be dedicated;
一定要謙虛謹慎、不驕不躁、艱苦奮鬥,
must be modest and cautious, free of arrogance, be calm, work hard,
全身心投入黨和人民事業。
and devote all efforts to the cause of the Party and the people.